The clock stopped ticking forever ago. how long have i been up? idk :-(
25 ll Bi ll Aquarius || Jan 21st || She/Her
Vocaloid, glitches and ghosts are my jam!
Ayyyyyyyy, how's it going? My name is Haru, and welcome to my profile! I write, socialize, create characters, and play video games in my spare time! Thanks to a special pal of mine who invited me to this site, I'm doing my best to reach my full potential!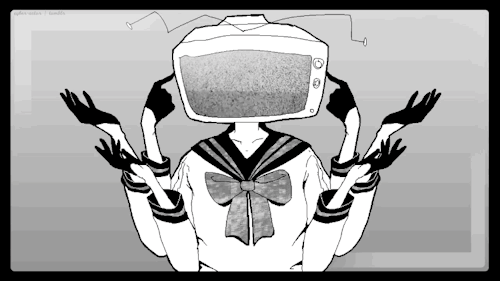 OTHER ACCOUNTS
TUMBLR
If I'm not on TH, chances  are I'm on  this useless site LMAO
Feel free to message me or send me an ask, I won't bite. I reblog a bunch of stupid stuff on here.
GAIAONLINE
I'm only here for the pretty pixel doll maker, nothing more and nothing less. You won't find me on here unless I'm trying to save up for  the next cool purple ghost item or whatever.
DEVIANTART
Currently re-purposing for adopt buying, adopt cataloging, submitting my writing and overall just using it like an actual deviantArt account! Feel free to give me a watch and to drop a comment, because I sure as heck don't bite! <3 
WRITING BLOG
Still completely WIP, but I do have  stuff up on there such as past roleplay blogs, some examples of my writing, and a whole bunch of other junk. One of these days I'll polish it and get it up and running for commissions.
Latest Bulletin
---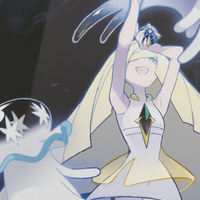 Gonna give a small update but!! After looking at my OCs for a good long while, it was about time I sat down and really honed in on them. So I went ahead and made a storage/trade account!
You can find it over aaaat Sanctuarii ! You can also follow it if you want, or, if you're one of those drama-seeking losers that think it's rad to hate-stalk me, you can block me on there too! 'w' 
To celebrate the account's grand opening, I'm holding a small giveaway of the characters in this folder on that account! All you really need to do is to follow the rules on that folder. Ophelius is also off the market as he is pending! ' v'/
That's all I really wanted to drop by and say afsdfddg I hope everyone is well!! I haven't forgotten about everyone on my last bulletin, and I do intend on responding to everyone once my spirits kick up a little bit more! Thank you so much for all of the time and patience given to me ; w; <3 It really means a lot, my dudes.