---
PENTAUR
PERSONALITY
IRL, I'm very awkward and generally horrible at socializing! But since you won't ever meet me irl, here's how I present myself online: 💖Excitable! ALL CAPS SCREAMING AND KEYSMASHING 💖 💖VERY BAD AT EXPLAINING, DESCRIBING, ETC. 💖 💖I hate conflict and am horrible at dealing with it. I don't mind positive criticism but please make an effort to be as kind as possible💖
About Me!
💖✨ Heyoooooo I'm Peyton/Pen/Pentaur! ✨ 💖💖✨SHE/THEY/IT like an airplane ✨💖 I love feathered animals, reptiles, and bats, 💖 as well as dragons, wendigoes, and CENTAURS. 💖 my favorite color scheme is a palette of pinks, creams, and browns. 💖 I am not a furry but this is my fursona
toyhou.se/16812142.pickle/gal…
and mini sona
toyhou.se/16819941.paxton/gal…
✨✨💖 I love Amphibia, The Owl House, TGAMM, Wings of Fire, and Gravity Falls.💖✨✨
Sonas
PICKLE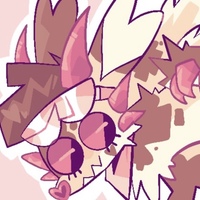 Fursona
💖Pickle is my fursona! (I'm totally not a furry though) She's basically me when it comes to personality. Irl, a shy anxious mess, and online, a bubbly ALL CAPS SCREAMING KEYSMASHING 💖 Like myself, her pronouns are She/Her or It/It's she's a Poptile, my personal favorite of my species.
pixilart.com/art/poptiles-b78…
I based her off my favorite [extinct] animal: an archaeopteryx :D
PAXTON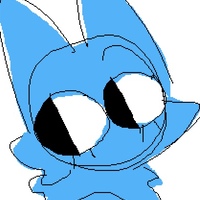 Mini sona
💖Paxton, like Pickle, is based off me in personality and gender. (She/it) although she doesn't look it, Pax is a chameleon. She has a long sticky tongue and the ability to change from blue to pink. She can't change into any other colors unless she's in contact with that color, so she can turn invisible.
💖✨
💖✨