♛ Welcome
Rheme-chan / 20 / INFP  
current TH icon by tigerbalm
"I love pretty boys the most 100%"
♚
Please do not use my characters for any reason. 
adorable pixels by sweet-misery788 
TH Profile Code layout is by 
Jayden
. Edited by Me.
Latest Bulletin
---
Hello guys! I'm opening headshot sketch commissions since I temporarily need the funds. Workaround time for these will be within a week. Thank you so much!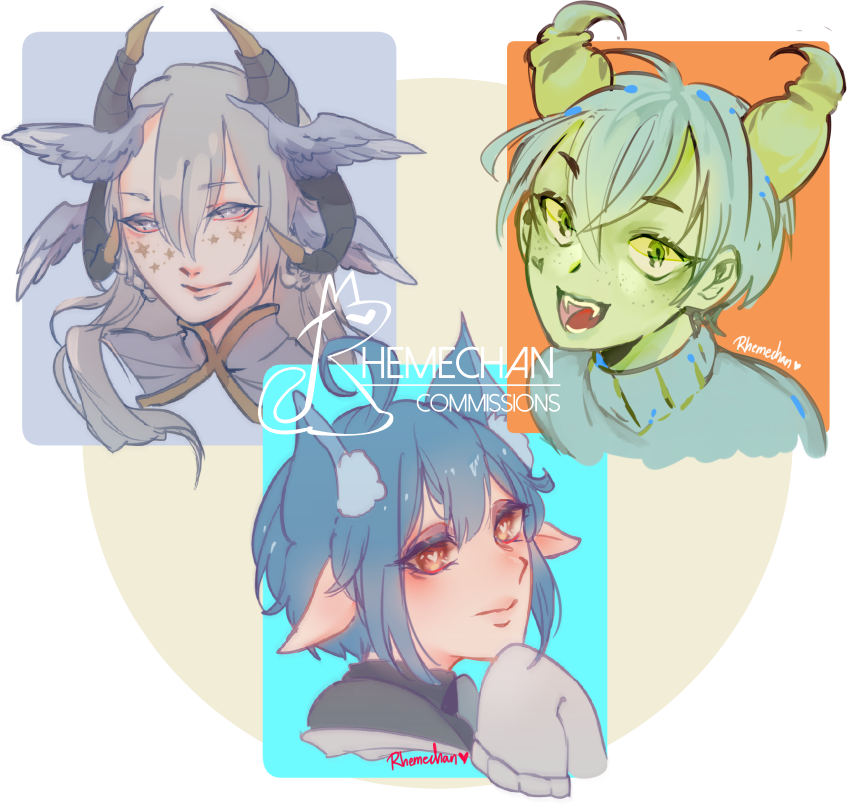 Price: 20 USD
+ 5 for additional props / details
PM or Comment to claim! 
FORM
Character Ref:
Expression:
Other Information:
Is it alright to submit the commissioned artwork in social media: Yes/No
SLOTS
1.
2.
3.
4.
5.
6.