★ Baxter || He/Him || 27 || Dummy gay ★
---
♥ My art and characters are not for you to steal, repost, edit, or RP as!
♥ Some characters have NSFW art!! Please do not seek these pieces out if you are under 18!
♥ You don't have to ask to draw my characters, I love gift art! Feel free to draw anyone of my character as long as they're not tagged with "WIP" or "retired design"! And I'd ESPECIALLY love art of characters tagged with "draw me"!
♥ I don't mind having my characters added to "dreamies" , wishlists, and such, I personally take it as a compliment! Just don't ask for or beg or offer on them if they're not up for sale/trade!
♥ Please only and ONLY leave offers on those in the selling/trading folder!
♥ You're more than welcome to draw our characters interacting, no need to ask as long as you're being respectful, and please show me too!
♥ Don't be afraid to be inspired by my designs and characters, just don't create blantant rip-offs!
♥ Icon by SuperColdSoda!
---
---
---
Latest Bulletin
---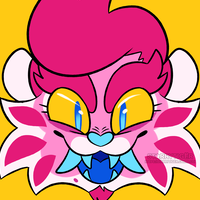 I'm open for commissions! I'm open to work on several things, including; custom designs, reference sheets, full scenery pics, and chibis!!
I also have a special on-base custom Mugushi offer with a starting price at $25! Complex designs will be priced on a case to case basis! (base can be viewed here https://twitter.com/Starry_Tiger/status/1564232696632672256)
If you're interested please DM me!!
Recent Characters & Designs
---