StormTheBard
StormTheBard
23 - Female - Animation Student
Hi! I'm Storm and I'm a second year animation student hoping to one day work in the industry! I'm currently working on a comic called Souls which is being updated weekly on DA!
Deviantart
Tumblr
YouTube
Art Status
Commissions OPEN!
Trades Friends Only!
Requests Closed
Souls comic page updates every Friday on DeviantART!
Contact
Need to Knows
All ToS can be found with my commission info!
Latest Bulletin
---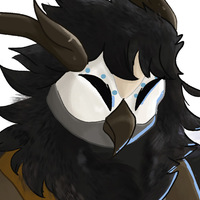 Going to be doing some long overdue updates to a lot of my character profiles. I'm sorry if I spam your inboxes with these updates in advance! I just really need to get a lot of things up to date and looking nice and clean with some more information on certain characters. :)
Recent Characters & Designs
---