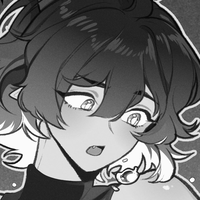 STRABI
kitsune . ♀ . mochi
Links
---
About Me
Hello! I'm Strabi
I love chatting around and I just wanna be chill with everyone ^u^
I'm co-founder of Bayfoxes and I just cannot stop growing my Bay hoard and I like to share cursed memes on a daily basis
---
---
Notice
Common sense, please don't steal, copy, kin with, or faceclaim my characters and designs.
Please don't offer or ask to be pinged for my characters. Exception is if I create an open post.
Please don't ping me for characters UFS/UFT unless if I ask for a ping. I won't respond!
I'm a minor! So please keep 18+ things away from me, thank you! <3
I may work with things of heavier nature with some of my characters, so please view at your own discretion.
My characters are not me, do not always align with my views, and I don't condone any negative actions they may do. Anything fiction stays in fiction.
If I'm ever doing something wrong please don't be afraid to correct me! I will immediately try to correct my errors. But, please don't jump to conclusions immediately- it's really rude!
Recent Characters & Designs
---