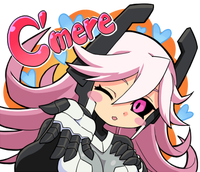 S-Lunala
dont recommend th to anyone
---
I'm a cringey artist and writer that mostly draws and writes fandom trash very quickly in ibisPaint and Google Docs respectively. Huge Pokémon nerd, heck, I even create fake Pokémon, and I'm making a better PMD story than most of y'all make. I do have some original shiz, but it's really hard to explain that original shiz so...

This is all of my characters which I love to roleplay as, and no, none of them will ever be tradeable. This, on the other hand, is a list of characters that deserve more art (in my opinion). Drawing either set of characters is perfectly fine, and very much appreciated.
---
Notice
I have an alt! It's technically Icarus's but whatever.
Icon is of my character January.
I'm an avid roleplayer, if you want to, just ask. Though I'm not good at more than about a paragraph...
If I don't respond, don't bug me! I'm probably just offline for some reason or another, often sleep or school or work!
The above is unless I tell you to bug me, which usually happens if your thing is a Shinujinn or other commission.
Comments and faves are enabled on my images as well as my characters, so I can create an image rp starter.
Commissions
Sales: Closed
Trades: Ask
Requests: Only Friends
I used to do commissions. Then I realized that on toyhou.se that requires a paypal. I don't want to make a paypal. Otherwise it'd be open. Art trades are something you can ask for and typically I'll say yes as long as you're not unreasonable. Even friends, though, may not get requests...because I hate doing requests. I want at least something back...
Featured
Latest Bulletin
---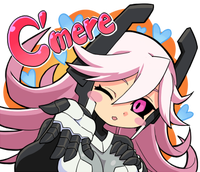 So um...designing characters is really hard rn since I prefer digital refs..
Plus, I have a lot of characters as it stands..
I have several designs I really wanna do tho...
Which design should I do next?
Recent Characters & Designs
---