Latest Bulletin
---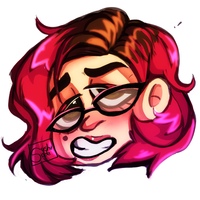 I get these messages quite frequently in my inbox and I'm going to address it. Sorry in advance if this sounds rude or bitchy but I am tired of it. 
Do not offer/ask me to purchase any OC that isnt in the "FOR SALE" section of my tabs. 
Unless they are specifically in that tab or I have made a journal otherwise stating that they are for sale, do not assume. Even if theres a "price listed" in their name, that is because it's a way for me to keep track on how much I paid for them If ever I do inevitably sell them or get more art with them. 
I will eventually go through my OC folders and move them into the for sale side eventually... but for now do not ask me about my ocs unless I state it. Thank you and have a nice day. 
Recent Characters & Designs
---