TimeMachine
They/Them/Vix/Vixself/Fae
---
Hayoo!!! Im Time! I make funky and kawaii designs. I rarely draw since im not pretty confident on em ahhhhhhh I love anime, manga,videogames, books and everything that contain an entertaining story! 
Im from Mexico, and i speak spanish and english.
Im not pretty good with communication, but feel free to pm me or talk to me to be friends!
Comms always OPEN!
Latest Bulletin
---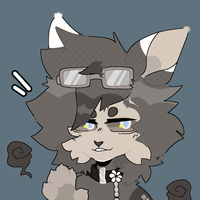 Hihi!
If you commissioned me on Amino and i owe you please message me or tell me where can i contact you
To get the info of your comm if still interested or to refund you
I dont have access to my amino account anymore and my cellphone doesnt allow me to make a new one ywy
Recent Characters & Designs
---