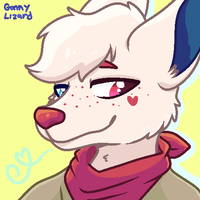 Follow-up Journal
06 / 06 / 2021
Alright, so in regards to my former journal posted a week ago, the stream for my art will not be happening. I did a test stream the other day to see how my computer and internet would hold up, and unfortunately, my computer is in too shitty of condition to host a stream. I'll still be doing all my commissions, I just cannot stream them.

I've spoken with my brother who fixes computers, and he said that my computer is just so old, that if I wanted to do streams at all, I need to get a new computer as a whole. Not just that, but it's close to konking out for good. I should be fine to do my commissions, but if more problems arise, I'll post a new update. I need to start saving up for a new computer, but commissions are only open for another week if you want to grab one; I won't be reopening until fall (or if problems arise further, until I get a new computer), and this goes for friends, family, and partners too. The image below links to my standard commissions. (Commissions close on 13 / 06 / 2021)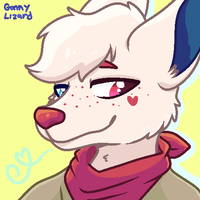 Big Art Update
29 / 05 / 2021
Big art update woo!

Things at home are becoming orderly finally, so I should be able to make my craft setup back up and running; I hope to get all sculpture comms done before next weekend, but things might take a tiny bit longer! For digital commissions, I'm planning out to have a multi-day stream event where I will push to have ALL my digital commissions finished. I hope to get my entire to-do list cleared out before the start of July so that I can focus on ArtFight in July and not worry about owed work. So within the next month, I hope to get all my commissions done, so if you've been waiting on a commission from me for weeks, months, or in few cases, years, you'll all be seeing your pieces soon! Just please be patient with me as I'm sorting all this out. I thank you all for your patience before hand with all of this, and I deeply applogize for the waits.

After ArtFight and finishing my commissions, I may close off commissions entirely until fall so that I can have time to work on some personal projects and take some time off as to what will surely lead to a short burnout. For the time being however, my standard commissions are open, but only till the middle of June! In this time, any new commissions added to my queue will also be completed within the multi-day stream.
Standard Commission Prices: https://youdbeafools-art-circus.uwu.ai/#standard

Thank you all for being so patient with me! I'm anxious about the upcoming events, but also extremely hyped, and I hope to see some of y'all during one of my streams! Start date for my Multi-Day stream event is still being scheduled, but I'll be posting a followup journal once I have that set in stone!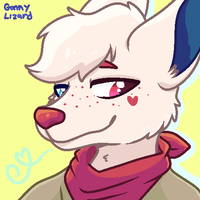 I'm adding icon frames to all my 100% off limits characters. I have some set up already, but it'll be chaotic the next while as I try to get all those made. Granted, some ocs don't have any art yet, so they'll be postposed for the future. But for now, if you see some of my characters with frames, and others without, just know I have yet to get to the ones without!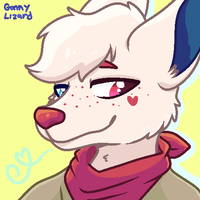 Sorry for people this is irrelevant to, but I didn't know how else to get this to the majority of my commissioners...
Anyways, if I owe you art at all, please know I DO still plan to do it! I haven't forgotten about any of you, and i know some of you have been asking, and i provided an estimate, but sadly things will have to wait a bit longer. 
I was super ready to start purging what I owe, but recently shit has absolutely hit the fan, and I won't go into details, but as result I am extremely stressed from it, to the point i'm thinking of going back to therapy. It's hard for me to focus on anything past a quick sketch in this time. I'll still try to work on art I owe on the sidelines, but right now I really need a mental break, so until I feel i'm more capable of dealing with bigger projects, I'll be focusing on my comfort sonas as a means to try and cope with everything happening. 
Most of you have my discord, but if you do need to reach me more directly, feel free to message me on there ( Ange d'Agonie#2770 )
I apologize deeply to those who have been waiting a long time. Once i'm through this rough spot, I'll be cracking down on everything.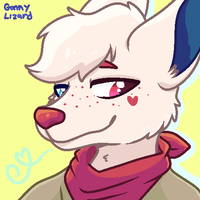 Hi yes I'm back as YoudBeAFool. I had it set to Ange_dAgonie, but I missed the YoudBeAFool, plus, now I match my Furaffinity, Main DeviantArt, and Twitch!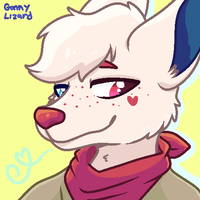 Going to be changing around my profile a lot; this includes new folder sorting, new page coding, and the chance I may sell/trade characters! Please be patient with me as I work on everything!