Main account is over at CorrieZodori !
I plan to slowly migrate everything over to that account. I don't wanna spread my content too thin between multiple accounts on TH so follow me there instead of here please.
Keeping this account up as a backup but I will be inactive here soon.
Latest Bulletin
---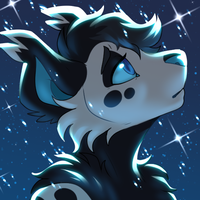 Just as a heads up, I am steadily gonna be relocating fully to CorrieZodori because I don't want to spread myself too thin by managing more than one account for my ocs. So I figured it'd just be simpler to be in one spot. Apologies for the inconvenience!
Also! Just a reminder, I'm doing a free character raffle! ^^ We still need a few entries to start it. https://toyhou.se/19817456.1-free-char-raffles