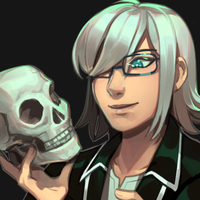 Hi guys! I'm back and I am absolutely stumped as to which character(s) to post next. I kind of like them all equally, and the main thing all of these OCs share is that they are all pretty fleshed out but kinda lacking in proper full body art. So I've decided to leave this to a poll.
1. Kerai. He's Fen's other best friend, completes the "main trio". Looks like a jock (and kinda is one?) but he's sentimental and kinda soft. Collects stamps and coins, thinks local history is neat. Will protect his friends with his life.
2. Vijay. Sparkle emoji personified. Social media influencer, everyone goes to him for accessorising tips. The Idea Guy; a small number of his ideas are actually good, most of them make you go "what sort of mind comes up with these". Hinalei's bestie since they ran against each other for Treasurer.
3. Si-Hyeon. The book club's founder, president and only member. Has a talent for making every conversation about the book club. Strong-headed, hopeless romantic, has a flair for drastic measures and dramatic gestures. Has a crush on Hinalei...may or may not have given her a heart-shaped box of chocolates once.
4. Lavelua. Nervous, head in the clouds, has an emotional support chicken that she brings to school. Famous for rule-breaking shoes that she has friends draw on whenever she's bored. Doesn't have the best grades, but she tries.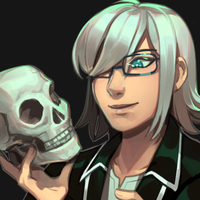 Mutuals only. No strings attached, I honestly just enjoy making them.
No limits, just DM your ideas to me and I'll do something with them. Mockups are helpful, but I can take text descriptions too. I can also make a single widget, or help you fix an existing code, or edit a code if the original creator allows edits! Will close if I get too many tho.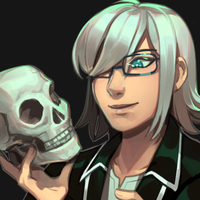 Hi! I'm running an OC zine (with @Anolee as a co-mod), and I completely forgot to mention it in here till now. I'd love to give everyone I know a chance to enter so here's the link!
Although apps were supposed to close tomorrow, I'll probably keep the form open for 5 more days for TH users, just so anyone who's seeing this for the first time has the time to consider and submit their applications. I'm looking forward to looking through the applications!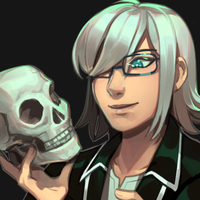 UPDATE: slots are taken now, thank you
Sorry guys I was focusing too hard on a WIP that I'm calling BroSpiderQuest... Anyway...
Commissions are open!
Currently, I have 3 slots open for the month of January! If I am able to finish them quickly, I may reopen again later in the month.
Art commission sheet | Music commission sheet
Note a couple of new rules:
If you are ordering more than one image/music piece with your slot, the total value must be $50 or less. 1 image/1 music piece commissions have no limit.
You can only hold one slot at a time. If you would like another one later, let me know and add you on my waitlist as soon as the current one is done.
To claim a slot, either PM me or comment below! If you don't get one, my waitlist is also open and I will be happy to add you to it 😊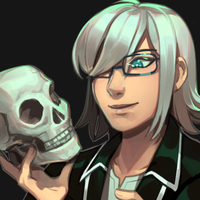 I will be opening 4 new commission slots at 11pm Singapore time tomorrow (29 December)! Check out this link for time zone conversion.
Art commission sheet | Music commission sheet
If you are already on my waitlist (view it in the card on the right here), you already have a slot reserved. If not, please wait until I'm open to get a slot. Thank you!
Note: I recently introduced news limit for commission slots: if you're ordering 2 or more finished images or music pieces (e.g. 5 icons or 2 matching paintings), the total value must be $50 or less, before any discounts. This limit doesn't apply if you're only ordering one image or one music piece. You can also only hold one slot at a time, and can only get added back to the queue once your current commission is done. This is to help me keep my queue manageable. Thanks for your understanding!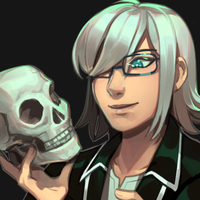 Hi everyone! As I'm leaving for a vacation (to Tokyo and then Nagoya) in about 2 weeks' time, I will be closing my waitlist at the end of today (7 hours from the time of writing this post)!
You can still grab a slot until then; note that there are currently 11 people in my queue though. Once I close, I probably won't be back till 24th December so if there's anything you want to get for Christmas, now would be the time to nab a spot. Thanks for your understanding, and I look forward to starting up again!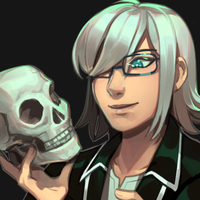 Hey guys! It's been a bit of a while, but I just wanted to let you know that I started publishing The Light Left Under Trees, a webcomic about Pala and Fen, and a few others besides. I've had this in planning for about a year now, and needless to say, I'm very excited to see how far I can get with it. It updates every Sunday, and until I have a better gauge of how quickly I can work, it will be going at about a page a week (which is extremely slow, so I'm hoping it doesn't have to stay that way).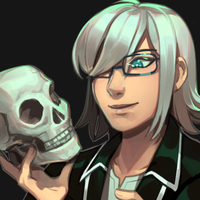 Update: music and art commissions are full, but code comms are still open!
All my commission types are currently open. Have at it! 😄
---
Oh yeah, also check out this cool video I made for the music comms: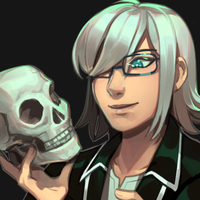 Hi, I know I recently opened permanent commissions, but I have just been hit by life happenings that will make it hard for me to get any work done for a while.
(Edit: actually I will tell you what's going on. I'm going through a rough breakup and this comes after a series of similarly upsetting events, this is the worst though. I'm having nutrition and sleep issues irl, not as a result of the above but because of my mental health, and I'm constantly tired, anxious and not sure how I've held together this long)
As such, I will have to close my commissions indefinitely. Commissions that are currently in progress will be completed, but with a delay. I won't take on any new ones until I am perfectly certain I'm in a place where I can continue.
If I have promised you art where money isn't involved, please PM me letting me know you are still interested in it. Otherwise, I will be removing it from my to-do list as I need the space to sort myself & my life out.
Thanks for your understanding.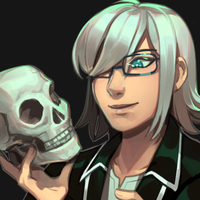 OK SO. For the past 3 days or so, I've been running a vote-based Revolving Door tournament on Twitter. There were surprises, upsets, unexpected Felix, and actually a lot of predictable outcomes.
Anyway, we just hit the Final Finals, and it's down to Pala and Vesper! They've both been comfortably beating everyone they've been up against, soooo...It's Time.