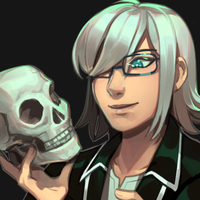 The sequel to my code editor, this tool lets you view how watermarks will look on your art, without repeatedly uploading and regenerating like you have to on Toyhouse. If you find bugs, you can respond on the related thread. Hopefully that's a time saver for anyone who needs it. You can also use it to apply watermarks to art if you want to!
Just a few examples of the images it spits out (tile, stretch and center watermarks):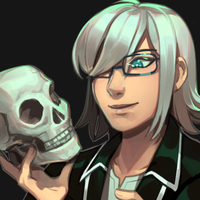 Full! I may open some more slots tomorrow since these went so fast.
---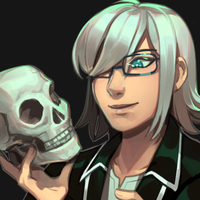 I finished the last batch, so I will be opening 7 commission slots tomorrow, 20 July, at 9am EDT / 3pm CEST / 9pm UTC+8 / 11pm AEST! These will be for both art and music.
Some of my prices will be changed, I'll post the updated sheet tomorrow when I open.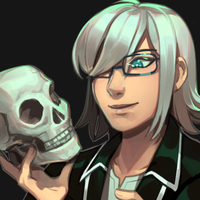 Edit: slots are full, thank you all!
---
Debuting a new style and some new sizes. Here are the sheets for ease of reference. DM me if you want to get a slot!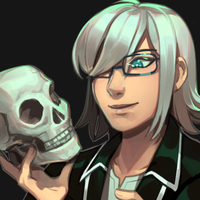 Just to notify you guys, I'll be opening 5 commission slots tomorrow (9 July) at 9am EDT / 3pm CEST / 11pm AEST! These will be for both music and art.
I may open more if the slots go quickly. Stay tuned!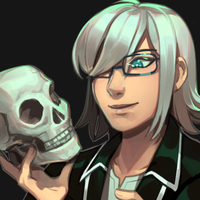 Hi guys! I'm back and I am absolutely stumped as to which character(s) to post next. I kind of like them all equally, and the main thing all of these OCs share is that they are all pretty fleshed out but kinda lacking in proper full body art. So I've decided to leave this to a poll.
1. Kerai. He's Fen's other best friend, completes the "main trio". Looks like a jock (and kinda is one?) but he's sentimental and kinda soft. Collects stamps and coins, thinks local history is neat. Will protect his friends with his life.
2. Vijay. Sparkle emoji personified. Social media influencer, everyone goes to him for accessorising tips. The Idea Guy; a small number of his ideas are actually good, most of them make you go "what sort of mind comes up with these". Hinalei's bestie since they ran against each other for Treasurer.
3. Si-Hyeon. The book club's founder, president and only member. Has a talent for making every conversation about the book club. Strong-headed, hopeless romantic, has a flair for drastic measures and dramatic gestures. Has a crush on Hinalei...may or may not have given her a heart-shaped box of chocolates once.
4. Lavelua. Nervous, head in the clouds, has an emotional support chicken that she brings to school. Famous for rule-breaking shoes that she has friends draw on whenever she's bored. Doesn't have the best grades, but she tries.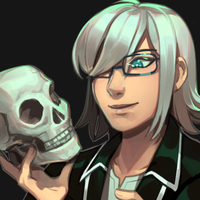 Mutuals only. No strings attached, I honestly just enjoy making them.
No limits, just DM your ideas to me and I'll do something with them. Mockups are helpful, but I can take text descriptions too. I can also make a single widget, or help you fix an existing code, or edit a code if the original creator allows edits! Will close if I get too many tho.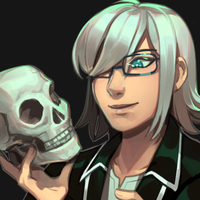 Hi! I'm running an OC zine (with @Anolee as a co-mod), and I completely forgot to mention it in here till now. I'd love to give everyone I know a chance to enter so here's the link!
Although apps were supposed to close tomorrow, I'll probably keep the form open for 5 more days for TH users, just so anyone who's seeing this for the first time has the time to consider and submit their applications. I'm looking forward to looking through the applications!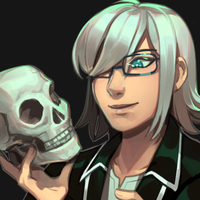 UPDATE: slots are taken now, thank you
Sorry guys I was focusing too hard on a WIP that I'm calling BroSpiderQuest... Anyway...
Commissions are open!
Currently, I have 3 slots open for the month of January! If I am able to finish them quickly, I may reopen again later in the month.
Art commission sheet | Music commission sheet
Note a couple of new rules:
If you are ordering more than one image/music piece with your slot, the total value must be $50 or less. 1 image/1 music piece commissions have no limit.
You can only hold one slot at a time. If you would like another one later, let me know and add you on my waitlist as soon as the current one is done.
To claim a slot, either PM me or comment below! If you don't get one, my waitlist is also open and I will be happy to add you to it 😊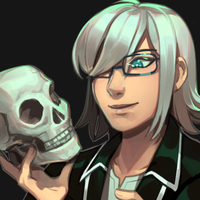 I will be opening 4 new commission slots at 11pm Singapore time tomorrow (29 December)! Check out this link for time zone conversion.
Art commission sheet | Music commission sheet
If you are already on my waitlist (view it in the card on the right here), you already have a slot reserved. If not, please wait until I'm open to get a slot. Thank you!
Note: I recently introduced news limit for commission slots: if you're ordering 2 or more finished images or music pieces (e.g. 5 icons or 2 matching paintings), the total value must be $50 or less, before any discounts. This limit doesn't apply if you're only ordering one image or one music piece. You can also only hold one slot at a time, and can only get added back to the queue once your current commission is done. This is to help me keep my queue manageable. Thanks for your understanding!