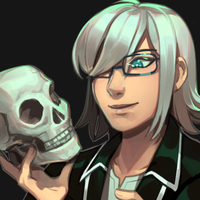 there you have it, the outcome of 39 days of drawing. Here's the thumbnails of my latter 80 attacks   was a great Art Fight, it felt really good to make so much art, even while studying full-time concurrently. See you next year!
(First 50)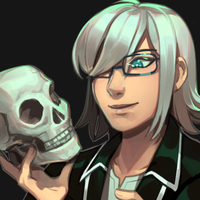 Wooooooo, I've met my secondary goal!
My second Art Fight has been hella fun so far, and so many people have drawn such cool stuff for me; I feel blessed
I did my best to make each attack special in some way (and to put lots of effort into every single one, of course), so you can imagine it's been a lot of work! I probably can't keep this up for the rest of the month, especially since I promised I'd open my commissions this month. I'm still drawing revenges for attacks though!
 In commemoration of this, here's a wall of thumbnails for all 50 attacks. You can see the full images and links to the characters + their owners on my Art Fight profile!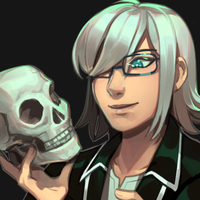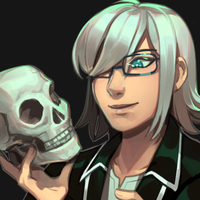 Aside from character sorting (which I was really invested in getting implemented), I'm excited for literature submissions! I like that it gives me an easy way to notify my readers + put content warnings on the chapters.
Now that it's a thing, I'm thinking of posting the chapters from my ongoing project, Revolving Door, here. If you aren't familiar, it's a big big story spanning several worlds, where every chapter is in a different style and genre and focuses on a different character (at least in the first volume).
That said, there's a couple of problems: first, because of the nature of the story, it has a flexible/branching reading order and I'm always changing the chapter order, so I might run into problems if Toyhouse doesn't allow for the same. Second, I'm not so fond of the visual appearance of literature pages, especially the fonts, the line spacing, and the persistent sidebar. I hear there's CSS support though? I'll have to mess around with that when I'm ready to post.
For now my plan is to stick a link to my website in the description of each one, and make a note about the issues above. I guess you'll be seeing those sometime soon—after I'm done with the upcoming installment, which goes live on June 12.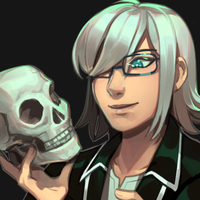 To everyone who bought commissions for me over the past month and a bit, thank you! It was a great and very productive stint and I'm happy to have met a lot of people along the way.
As of 16th May, I will be retiring commissions to make room for final preparations before I move for my master's degree, to finish a freelance job I've been working concurrently, and also to finish the next chapter of Revolving Door. I will no longer be taking any shaded+ commissions after this point or bumping the sheet (kindly requesting that no one else do this either).
If you were meaning to commission me, now's your last chance! The earliest I can see myself open commissions again will be in July, but even then I may have to take more time to settle into the new place, so I guess we'll see. I may entertain private requests for commissions! See you again soon!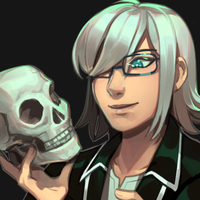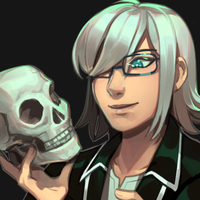 I decided to open commissions cause I have the time and kinda need the money. Prices are as follows!
Info to provide when you commission me    
Character + links to reference images!
Complexity level: sketch/bust/full body
Finish level: flat colours/flat shaded/painted
That's all! Once we've settled on a price, send me your Paypal email for an invoice, or drop me the payment at ko-fi.com/circlejourney. I'll run a couple of sketches by you, and then PM the complete drawing to you in a few days' time!
If you want art that's not a character drawing, we can discuss!
---
T&C
fanart is ok, even for things I'm not familiar with, as long as you provide references
nothing explicitly sexual, no gore, no pedophilia or incest, explicit or implied
no mass printing or reselling my work
---
Character credit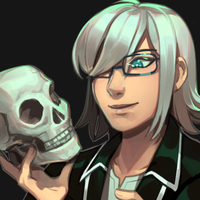 This is for the dream art thread, but I figured putting it here would make sense as well.
General:
More specific: