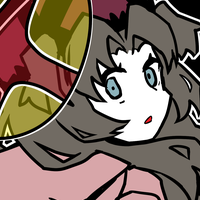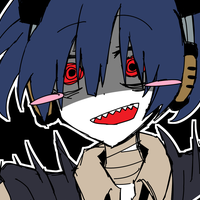 ---
"ugh noah i love you so much if anyone dares to even touch one single lock of your hair i will feed their parts to the mountain of smiling bodies and never let them see the light of day again only your happiness matters everything else is useless and if anything tries to break your happiness i will kill everyone in this room and then myself please be my wife one d"
---
THIS IS NECESSARY Y'ALL LMAO (to people outside the squad, anything that happened between Vicky and Netto are noncanon and we just decided to link them because of a forum game post gone wrong, so why the heck not?)
---
"Ohhhhh my gosh!!!! If it isn't the second most greatest star in all of Galuxy!! How's my biggest fan doing? Want me to sing you something sweet?" Coco is Kaguya's #1 fan, and no one else can ever come close! Kaguya loves and appreciates her biggest fan, always leaving her doors open for when the alien comes to visit her on her moon! They talk about music and art together always, and Kaguya even hosts private concerts for Coco's enjoyment! Anyone who picks a fight with the sweet alien will also get a wallop from Kaguya's magic too!! There's no getting in between this interstellar duo!
---
"Who is this child? How did she get here? What? What's going on..." Muerte now has a daughter and her name is Coco! Outside of the story of Wisteria, Muerte and Coco go hand-in-hand and if anyone bullies her then they'll face the wrath of the hottest dad.
---
"Coco!! Sweetie!! I love you so much!! Come here and lemme bully!!" Coco and Haru are practically siblings, with Haru doing her best to advise the sweet pea as much as she can. On the flipside, Coco helps to keep Haru energized and laughing the whole way through, and the two of them have amazing synergy! There's no telling what adventures these two will get into, but all we know is that their friendship knows no limits!