do you ever feel like eating bread at 3am? 
taking a slice from the ever-shrinking supply of bread. shoving the sustenance into your mouth. 
it tastes like bread.
you look at the night sky through your window. the light of a distant star hits your face.
you've directed so much attention towards the sky that you don't realize that you have eaten all of the bread in your house.
your breadistential crisis begins.
Ribbons used: https://www.deviantart.com/clsco/art/F2U-ToyHouse-Pride-Ribbons-797841124
Pride flag gifs used: https://toyhou.se/~forums/16.htmlcss-graphics/138687.f2u-animated-pride-flags-
Profile picture(drawn by me) is technoblade being calm and collected.
I use stock images from Unsplash: https://unsplash.com/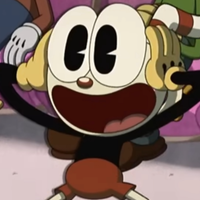 Canadian™
neurodivergent/any pronouns/EST time️
Links
---
About Me
"not even close baby technoblade never dies"
Hey, Vsauce, Michael here. Where are your fingers? Just kidding, I'm sure you already know the answer to that question - after all, who doesn't know where their fingers are? Your fingers have been removed and taken to our factory where they will be replicated, mass-produced, and included in next month's Curiosity Box. All you have to do to get them back is subscribe for a mere $50(minus shipping and handling), and you'll finally be able to live life normally again. That's right, Jake. You thought you could step on my foot a week ago and expect me to forgive you? You foolish mortal. In a couple days, Vsauce3 will be hacked and deleted. But it's not like you should be upset by that; you currently have no fingers, and as such are completely unable to watch your precious channel anyway. YOUR DAY OF RECKONING HAS COME. SUBSCRIBE TO THE CURIOSITY BOX NOW OR LIVE A LIFE OF PERPETUAL SUFFERING. YOU SHALL BE ETERNALLY PUNISHED FOR YOUR CRIMES. And as always, thanks for watching.
1
I have grapheme-color synesthesia.
e