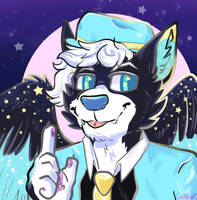 So I keep thinking about my Reghoulators characters. I think I'm just going to... disband them from the whole world. The idea I had for it is no longer a story I want to tell anymore - and let's be real, if at this point I haven't started making any VNs at all, this one was never bound to actually happen. But what do I do with them instead? The only real worlds I've got any investment in right now are Entarra and my Manhattan Crew people. I could slot some of them into MC, I guess! But everyone's going to need revisions. Especially Dani. Thinking of doing the same with my other small project folders, too.
I've been feeling bad about the amount of OCs I have that don't fit into any story, or aren't actively being worked on. But I still love them and want to do something with them. I just don't know what! These days the only people I RP with anymore are friends in a small server I'm in. Maybe I should try branching out again... I don't know.
Anyway. Don't mind me, I'm just musing. I'll figure something out, hopefully.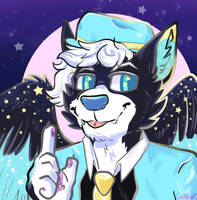 Howdy ny'all. I got some real nasty cat bites at work yesterday, so that's been fun. Did you know cat bites are real bad because of the bacteria in their mouths? And that if you don't get it treated you're in for a world of pain? Aaand that's why it's a requirement to go to the ER for any cat bite at my job! So I'm bandaged up.
Anyway hi hello I've been slowly working on OC stuff here and there but mainly playing video games. I finished FFX recently and started X-2 and ohhh my god, X is good but X-2 is fun. Of course, with the wounds on my hand, I can't really... play anything right now. RIP. :'(
What have you all been up to?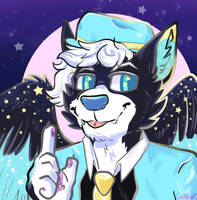 has. has anybody else watched Raising Dion on Netflix because I finished binging all there is and I am FUCKCING DYING I NEED TO YELL ABOUT IT WITH SOMEONE AAAAAAAAAAAAAAAAAAAAAAAAAAAAAAAAAAA
(if you haven't seen it GO SEE IT IT'S REALLY GOOD AND I'M HHHHHHH)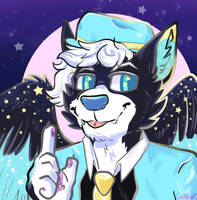 WHAT'S UP Y'ALL, I'm gonna be on Team Nightmare this year! My profile is here, but if/when the site doesn't load for ya, I also have all my OCs uploaded to AF in this tag for convenience.* I've copied important info from my AF profile below, too. See you on the battlefield!
*Gage, Mara, Rinko, Cerise, Agrio, Dulce, Naeri, Rykizyss, Ladimir, Harrison, Ignis, Amaryllis, and Blaise are hidden this year to give the others priority
☼☼☼
I CAN DRAW: Humans, humanoids, and furries.
REVENGES: I can't guarantee anything, but I will always attempt a revenge!
REVENGE CHAINS: Nope. Unfortunately I neither have the time nor the energy.
FRIENDLY FIRE: I won't go out of my way for it, but if I get hit by some, I'll try to attack back. Attacks from the opposite team will be a priority, however.
OC INTERACTION: If you want to draw your OCs interacting with mine, please feel free!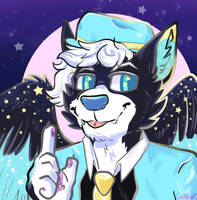 really cool to see so many active forum users being homophobic, transphobic, ableist, and really Fucking Awful and Stupid
would be nice if we had forum mods ¯\_(ツ)_/¯
edit: that thread is absolutely awful and it's cool that so many people feel they can be openly transphobic/homophobic/etc without consequence lol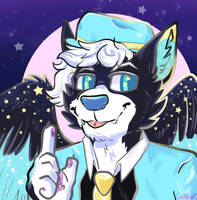 I went through and deleted most of my old bulletins and realized I actually used to make a decent amount? Wow what happened
hi hello tell me nice things if you want I guess? let's MINGLE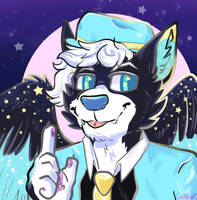 Oh man. So my first - and, until now, only - tablet was a Bamboo Fun I had forrr... 11 or 12 years. Lately it'd been on its last legs so not long after I ordered a replacement pen, I realized I needed to bite the bullet and get a whole new tablet.
I got this guy! I've only tested it out a little bit bc I am starving and am currently waiting on my pizza to cool down before i can shove it into my gullet, BUT it works and I'm excited!
ch-ch-ch-chaaangeees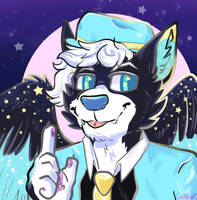 watch it
they made Doc Ock hot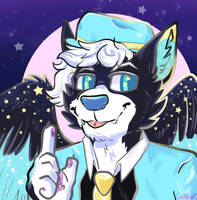 it me birthday! I am now one step closer to age 30!
...dang, how time flies.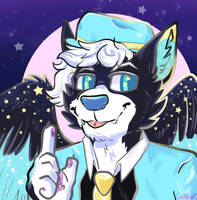 if you ever think to yourself, "I'm going to bake an entire tray of cookies at 11pm and eat most/all of them"
don't
i feel sick