Tea (She/Her)  
art • characters • fangirling •
code
hello there i exist'i love the cats:> i love cats and trades lol (.<.) so anyways' even if someone is not in 'uft you can still offer ! 
Latest Bulletin
---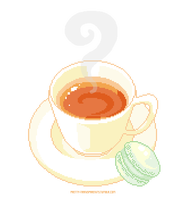 Hello there ! Here are a few things that are optional to read, but I'd rather have you read ! :)
ART:
> I will keep track here.
> My devices are super old >.< and take the worst pictures/glitch out on me. However if it's been over 4+ months then feel free to cancel ! No hard feelings <3
> I have trouble drawing males >.< Sorry ! Thats probably why your art is taking long. Half the time I'm too timid to say so :(
CHARACTERS:
> All are UFT, although sonas will be vhttf
> I look for CUTE art mainly. Oh, and semi-complicated designs. Plus I like Pink, Teal, Purple, Blue, and Green in terms of color !
Art In Progress:
> 2 pieces for CherryCC711. Plan to finish tomorrow afternoon at most. (1/2 completed)
> For Maddie Bat: 3 full chibi, these gals: 
https://toyhou.se/1771325.poppy
https://toyhou.se/1947706.bianca
https://toyhou.se/1775587.mud-cup
Recent Characters & Designs
---