ᥫ🥛ॱ◝Name - Frosting
ᥫ🥛ॱ◝Age - Minor; 16
ᥫ🥛ॱ◝Pronouns - She/her, They/Them, Neopronouns
ᥫ🥛ॱ◝ Gender - Trans FtM
ᥫ🥛ॱ◝ Sexuality - Pansexual and Demisexual (or Asexual, because I don't know lolziies!!)
ᥫ🍪ॱ◝Likes - Baking, Desserts, Cartoons, editing, Drawing, Making food themed everything, Crafts, Penpalling, Kandi, Stuffies, Kawaii things, Kitties, Pinterest, Discord, ToyHouse
ᥫ🍪ॱ◝Dislikes - Homophobes, Racists, Ableists, Transphobes, Bullying, Harrassment, Rejection
ᥫ🍪ॱ◝Comfort characters - Pops Maellard (Regular Show, HUGE Comfort), Spongebob Squarepants, Pinkie Pie (My Little Pony), Fluttershy (My Little Pony), Chapa De Silva/Volt (Danger Force), My Melody (Sanrio), Cinnamoroll (Sanrio), Sugarbunnies (Sanrio), Dash and Dot (PBS Kids Bumpers), The Geico Gecko (GEICO Commercials), Bingus (Do I need to explain?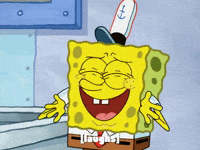 )
Commissions, Trades, And Requests
Commissions - Thinking about opening
Trades - Open to anyone
Requests - Haha, nope!!
Fanart is more than welcomed!! You can favorite my characters too, it makes me happy seeing people like my ideas,,,,
You may kin my characters, just credit me when you list them!!

Socials
Stamps!!







Recent Characters & Designs
---