Welcome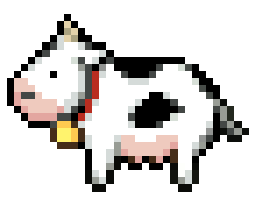 My name is Rin (or you can call me by my real name, Alyssa)!
In case you haven't noticed, I love cows (I love them so much I'm vegetarian!)
♥ ♥ ♥ ♥ ♥
Rules of Trade: Read my wishlist, read the info in my group descriptions, and
most importantly read names!
Rules of Sales: I am only selling characters with a price in their name! I am
willing to haggle on characters above $10!
♥ ♥ ♥ ♥ ♥
Commissions: Open (Prices Here!)
Art Trades: Maybe (Examples Here!)
Character Trades: Open