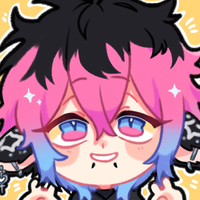 hello, long time no talk! ♡
i hope everyone is doing okay
sorry for any recent delays to comments/dms i think i'm all caught up now ~
i just wanted to make a quick bulletin to say that i'm planning to have a character clear out hopefully in the near future
i'm slowly falling out of the adopt community and would like to try and rehome as many of my characters as i can part with so that they can have a better home that will use them more
i'd really just like to have a smaller group of characters that i can spoil better and focus on more instead ; v ;
so if there are any characters of mine that you are interested in now is the time to sign up to my pinglist so that you can be notified better when i end up posting them for sale/trade!
 ☆my pinglist can be found here: ☆
https://toyhou.se/~bulletins/100840.-ping-list-
as of right now the characters i know i will either not be parting with or have a very hard time parting with are:
♡ my dainties [don't ask]
♡ suga [don't ask]
♡ eska [don't ask]
♡ my kowaiko [besides possibly griem]
[do not ask about jin]
♡ my ghosties [besides nozomi]
[do not ask about hitami/harumi or kiyoko]
♡ misha
♡ takeru
♡ akumu
♡ yumemi
♡ zuri
♡ ghost
♡ pina
♡ NB (?)
♡ birthday [don't ask]
♡ try [don't ask]

besides that you're free to try offering/signing up to characters ping lists, please note when signing up/offering that reselling with be my main priority if i am able to!
if i cannot resell i will be looking mainly at art offers/vouchers but will possibly consider character trades although i'll be very picky with them
tysm!! ~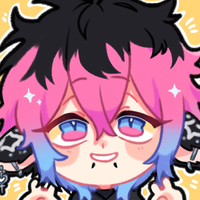 it's something i've always been curious about, i often associate those i follow with a specific character of theirs/there's one that always comes to mind when i think of them, and i'm curious if you guys feel that way with me ?
i'm guessing it's more than likely as i often spam art uploads of only certain characters haha [also sorry about that]
☆ if you answer yes i would love to know who in the comments below !! ☆
there's a few that i'm thinking people will lean towards, most likely jin and/or pina, and for some older followers maybe even takumi omg ??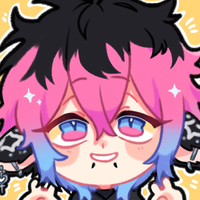 sorry for the poll but i'm curious as to other peoples opinions/thoughts when they find their characters in other people's 'dreamies/dream designs' folders?
i think i'm still undecided on my opinion currently, i'm flattered/happy that others like my characters as much as i do, but it also makes me slightly uncomfortable i think
would love to hear your comments if you feel like sharing ~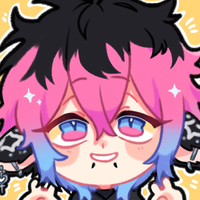 has anyone had experience with their characters being stolen and uploaded to toyhou.se ??
i've filed a ticket but is that all i have to do or can anyone else suggest anything else i should do to try help sort the situation ??
any help would be really appreciated , tysm ♡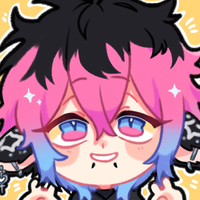 if you have a moment , please look at my post for all of the details ;
https://toyhou.se/~forums/13.adoption-center/129161.lf-3-way-trade-help
any help would be really appreciated !! ♡
if you know anyone else who might want to help me , that'd also be amazing ~
i'm possibly willing to trade some characters of mine i wouldn't otherwise trade just to try and get her !!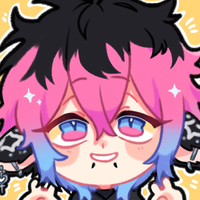 i'm looking to resell this character for $120
she's worth $170 and comes with extra art [including a leirix icon worth $120 alone] but i just want her to go to a better home ~
[ https://toyhou.se/934941.-120 ]
i'm open to offers / payment plans and possible character / art trades but reselling is my main priority ; v ;
i'm also looking to sell / trade characters from ; https://toyhou.se/ghostille/characters/folder:706427
as well as anyone on spookyghost
comments or DM's welcome !! ♡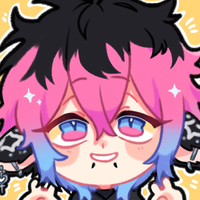 ☆⋆ ━ VIEW THE PING LIST HERE ━ ⋆☆

This is a ping list I've created for any of my future character resales/trades.

If I own a character you're interested in and you'd like to be alerted if I ever decide to resell/trade them then just comment below with a list of any of the character(s) you're interested in and i'll add you to the document !!
If I ever decide to part with one of the characters reselling will almost always take priority over trades (if I'm able to sell) but I'm always open to trade offers ~
I'm also open to payment plans when reselling, but again, those who can pay straight away are more favoured !!

【 Please note that by being added to this list I am not saying I am definitely going to resell the character, this is just a list for those interested in knowing if I ever plan too 】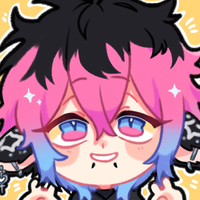 i'm just curious as to other people's opinions are on ping lists for future character resales ~
i get messages from people asking to be informed if i ever sell certain characters of mine and it's not something i've ever thought to put in place and just wondered how others have found it if they've done it themselves ??
it seems like a good idea to keep everything organised but i just feel like by the time I get round to selling the character (if i ever do) those on the list would have lost interest and there wouldn't be a point to it ??
how have you guys found it if you've done it before ?? was it useful for not ?? if it wasn't what other ways did you find more helpful ??
tysm for any responses !! ~ ; v ;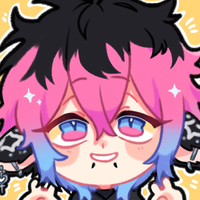 please check out this forum post and help out this poor cat if you can , if you cannot afford to buy any designs though just sharing and spreading the word would help Sinderella out a lot i'm sure !! ~
tysm !! ; v ;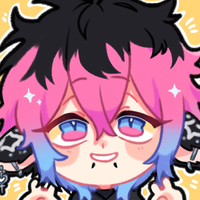 i'm looking to try and save for something so i'm open to reselling some of my characters ~
if there's any character[s] of mine you've been interested in purchasing just message me and if i'm willing to part with them we can try and work something out ♡
please note though that not everyone is going to be up for sale , ty !!