Hello I'm here to signal boost these awesome commissions by Kanlamari.
Check this website for more details: Full Website
Go here to fill up the form: Google Form
Thanks for looking!
I'll review PM's sometime tomorrow or sunday. And decide which slot/s to take by monday (Jan 3, sometime 7-9PM GMT+8). Sorry I'm not able to reply immediately since I was busy spending time with my family. I'm physically and emotionally spent so I'll take a long deserved sleep now that my neighbors stopped honking their car horns and popping fireworks in the streets 😂
Thanks for all the offers so far. And Happy New Year! May 2022 be awesome ❤
Just a quick PSA. The user in question is hem-tie. If you ever get contacted please ignore their message and report them. I already sent a ticket to Help Center but their profile is still active. Please be careful!
More information regarding the scammer: https://toyhou.se/~forums/5867.service-reviews/248371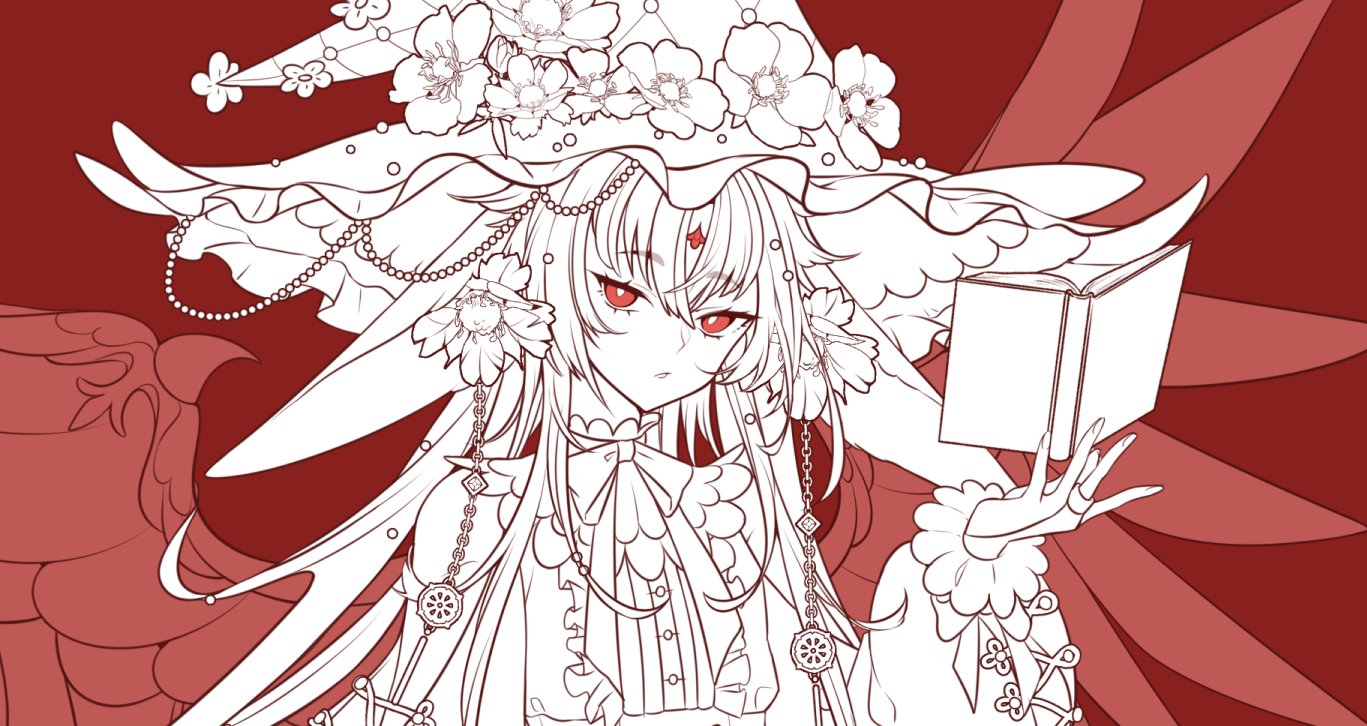 Heyo! It's been a really long time since I last made a sale but I humbly return hopefully in time for the Lilidae's anniversary. Here's a wip preview of the new child. It's a floral witchy theme this year, however the gender is always up to the winner. Let me know what kind of sale you guys would prefer, OTA or regular auction. Thanks for the kind interest, I appreciate it!
I just want to promote  vincecarneiro for his beautiful code work here on TH. I think he deserves more love and attention.
He's also the one who did my current custom CSS theme and profile HTML. 
If you like what you see, feel free to contact him for custom work or check out his premade codes: https://toyhou.se/vincecarneiro/characters
If you're going to get a custom kindly be patient since he's having a difficult time at the moment; his mom recently got diagnosed with cancer.
I personally can vouch that Vince is wonderful to work with; and he's very accommodating to any concerns I've had throughout the process of my custom.
Thank you for reading and I appreciate if anyone would consider helping him out either through commissioning him or buying his codes!
Given that the whole world is trying its best to get by through covid-19 pandemic, financial struggles, political unrest, and defending and fighting for black lives and equality—all of which I'm privately dealing with and contributing in my own way—having a stalker should've been the least of my worries. 

A few days ago my relatives called me to inform me a stranger went to their house looking for me. My relatives further explained to me that this man was sent there by a woman named "Jasmine Casal", and he told them Jasmine was my friend from college 7-10 years ago and wanted to "check on my health" as last she heard from me was my wisdom tooth extraction and that she was "very worried about me". Then my relatives passed me a cellphone number the man had left behind so I can ask him further about it. I was very weirded out by the strange story and the circumstances. Before I bothered contacting this number, I gave this story the benefit of the doubt and asked my college friends if they knew a "Jasmine Casal"; all of my friends said no, they don't remember such a person and I have no recollection of this person either. I cannot even find this woman on facebook even when I looked for batchmates that might've had her as a mutual. When I finally messaged this man and told him I absolutely don't know "Jasmine", he finally told me he was hired via reddit post in a subreddit r/phclassifieds.
In the link below are the screenshots he was willing to share which has his conversation with "Jasmine"; as well as the reddit post where he took up the job. Jasmine's reddit username is Signal-List, while the man's username and info were redacted.
LINK HERE
Before drawing conclusions please do not be upset at this man as he was just trying to earn a living through the pandemic, and was under the assumption he was helping a stranded Filipino in Italy reconnect with her old college friend. 
What now?
I became even more suspicious after seeing the conversation, because information such as my school and my tooth extraction are publicly available. I mentioned my school in my instagram FAQ because plenty of people were curious about which art school I came from; while my tooth extraction was announced sometime January via deviantart when I had to mention one of my removed teeth had complications and will cause delay of commission and trade progress. Aside from the fact Italy is one of the most hard-hit countries by covid-19; being concerned of an artist's tooth extraction should've been the least of your worries especially if you're stranded. 
After coming to my own conclusion that "Jasmine Casal" is most likely not the person's real identity, I have a feeling that this person might have been one of my previous clients because they have referred to the address as a "shop" initially. They may have gotten my information from paypal if we have transacted before unless they acquired it from someone who may have an old paypal invoice with me as well. While I do not know their intentions, given the method of sending a stranger to the home address to confirm my whereabouts and lying to everyone involved doesn't strike me as someone with good intentions. Why not just reach out to me properly through social media or my business email for work-related concerns, unless you have given me a very good reason to have blocked you in the first place?
While I am safe living in a different location even before this happened, I am deeply upset and worried about my relatives who still stay at that house. I already contacted my relatives about it and instructed them to inform me anytime a stranger comes by their house, and to turn them away regardless if I was able to respond quickly or not. If repeated incidents occur and the next stranger is being persistent or showing any forms of aggression, my family won't hesitate to contact the local authorities and involve our own attorney to deal with the issue.
I want to end this journal by saying that I'm absolutely disgusted by this kind of behavior, and going to anyone's home addresses shouldn't ever be considered without permission. 
Thank you everyone for reading, and please be safe and healthy.
Hello everyone! I have great news if you liked the tablet I recently reviewed, the XP-PEN Artist 15.6 Pro.
XP-PEN gave me this amazing opportunity to host a giveaway on my IG!
I thought of also informing peeps here since plenty of you are artists too.
If you're interested and want to enter the giveaway please go here: https://www.instagram.com/p/B5-az13F0TC/
Happy Holidays everyone and may the odds be in your favor!
Some may have already seen this but just in case, I'm notifying people here too regarding some grave issues with this user
[PSA] Improper Conduct - EcnaDonVella
Also I apologize if I haven't been replying on this thread or some private messages sent here or on DA; I appreciate the kind words of encouragement as well as any additional info or advice. As of now I'm just very tired... There are also some new info I can't share to the public in respect to the wishes of certain people who came forward to share their past experience with this user. 
Please take extra caution if you ever found yourself transacting with them, and if you have any on-going WIP with them there's the possibility of them contacting you.
As for people who own my designs, I kindly ask to please avoid doing business with this person as they're on my blacklist again indefinitely.
Also kindly forgive me for another set of delays if I owe you art; I just haven't had the energy to personally contact everyone again one by one since I have been preoccupied with this issue for several days...and even now.
Thank you for your time and understanding, and I also apologize again for the length;;;
Hi everyone! It's been a while in regards to some adopt news~
I'd like to introduce a CS specie concept I'm developing with kanlamari before the year ends
Both of us just wanted something modern/fantasy and somewhat casual next to our other CS www
Here's some tidbits of the lore in development:
In an apocalyptic future where the population of humans declined, modern cities were reduced to ruin; what little survivors were left went into hiding from monsters that are only husks of humans. These husks may have the shape of a human but no longer bear the mind of a human being. The gods took pity in the mortals despite them scourging the earth and causing the devastation to all living beings. In their mercy and love for humanity, they granted mortals who they found worthy to possess their flame to purge these husks with the hope of restarting the world anew.
Everything is still in development but the reference above will set the base standard of what to expect aesthetically. It's demon-esque in nature + flame-based magic and design flares. Main design features are hollow metallic horns, art nouveau/tribal tattoos, and jewelry-centric outfits and accessories. There won't be an in-depth trait sheet like Lilidae, but the design choices (such as color scheme and tattoo thematic) are affected by the lore in development. The designs are also not restricted to kemonomimis so they can have elf or human ears as well.
Kan and I have been developing this world together since last year and we thought it would be fun to make it a specie adopt concept to share. 
We really and sincerely hope you guys like it. Thank you for looking!