Ichiru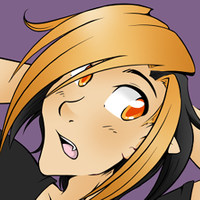 29 . Gender Fluid . They/Them
About Me
Hello there! I'm Ichi and I'm a tired college student, artist, and writer from Vermont! I have too many characters to count even though they're not all in here and I love them all to death♥. Some of my favorite things outside that are hiking, mountain biking, anime, and videogames ovo/ I love Kingdom Hearts, TWEWY, and the Tales games very much♥.
Only AUTHORIZED users can view my personal OC's for the time being. Their stories are important to me and I don't want to risk further theft of these ideas.
Making some updates!
I've fallen out of love with CS's so I'm putting designs I don't need anymore UFS. If they're not in the sale folder please don't offer as they probably have a ship or I'm still attached.
Also, I'll probably use this to babble about my comic projects later and potential patreon page info♥. In any case, my profile is under construction.
Links
TH Links