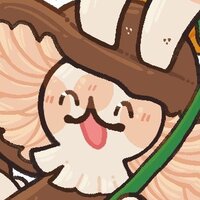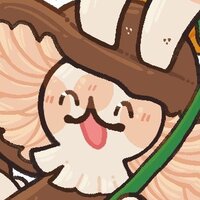 hello! this bulletin is for anyone that i owe art to / those who'd want to hear an update of this situation i mentioned in a server. it will be a short update of what's been going on for me as of last night, and what it means for me going forward for the next few months! (i'm imagining not that many, likely three at max!). it will also likely impact my communication to friends and activity in servers, but i will still do my best to be in reach.
(( TW/CW hospitals , surgery , sickness ))
last night my partner was taken to the hospital and is in need of surgery, which they will be having some time later today. they luckily have insurance, though i'm unsure of what any possible left over costs and bills will be or the amount of care and help they will need after surgery. very luckily, we were able to catch the problem just in time so it isn't as worst as it could get !!! and that they'll likely be home by tomorrow.
this however means that i am going to likely be looking after them and will be prioritizing ways to gather funds. i don't quite yet feel confident or comfortable with opening commissions or customs to build the pile of owed art since (after doing a search of the recovery time and surgery) it will likely be about a month for them to recover. so i will for now be prioritizing adopts more, knowing i can freely work on them when i can and want without too much stress. as for already owed art, it is very much still in priority!!! will just be about the same level as adopts. im planning on organizing myself more so that i can healthily chip away at what needs to be done, having one to two (1-2) pieces minimum done per week.
after they recover and i have my queue cleared, i will open customs and commissions only one (1) at a time and proceed that way for awhile, while posting adopts. my UFT/UFS/UFO folders are always open as well, both here and on my dessertbun account. I am absolutely up to haggling, depending how much!
the kinds of adopts i will be posting will be Dessertbuns, Plush Pets, and one-offs!
anyone i owe art to is absolutely more than welcome to dm me (funfetti#1771) or message me here on toyhouse for check-ins and updates! thank you all so much for being so patient and kind in me.
i genuinely want to thank all of my friends, mutuals, those I owe art to, and everyone who follows me here from the bottom of my heart for your patience, kindness, and support in every little way. /gen ;___; it really makes my heart burst so much when people say that they enjoy my work, i really never knew i would get to be where i am right now as an artist and that i would have met so so many wonderful and beautiful people in so many different communities. i appreciate all of you so much and can't truly express how much you all mean to me. this hopefully will pass and ill be able to be more efficient. i THINK this covers everything i wanted to say !! if i have more to say ill edit this and or post in the comments.
thank you for reading 💝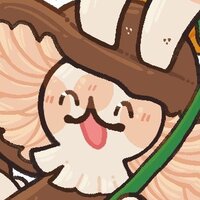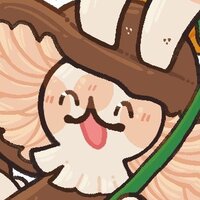 (little outdated but will update soon!)
Last updated ; 8/8/22 !
note: names with a * symbol next to them means these are currently the most desired ones i'm seeking !!!
artists:
zerafr*
stickerpen*
reraise*
basketworm*
lavender*
eellie*
littleparade
maws*
86koi
buffbears *
zombeh
bugwizard
wishu
cottonclown
dipperpines*
doekis
ughli
sorochiey*
tropicalsteppe / oceanbreeze
dracononite
pun*
gintooru
eedaeth*
gatorstooth
holuna
ponko
qhostbyrd
roundhound
rivermakes*
sugaryu*
teethium
vaporvvaves*
scpkid
thekingtheory
plushpon*
species:
plushpets*

dessertbuns*

nyanyas*

charmies

sprinkle kitties

insectoplants / tea beatles?
general:
cottagecore / goblincore* / gremlincore* designs !!! especially anything with mushrooms !!! and mossy / plant / nature designs in general

gore / horror / body horror designs of all kinds !!! including candy gore !

birthday party / piñata / confetti / balloon / funfetti designs !!!*

pokémon / fakémon / pokéfusion designs !!!

weirdcore designs !!!

animal crossing themed designs !!!

food themed designs !!!*

ocean / fish / pirate themes !!! angler fish / octopus are a fav

VAMPIRES*

rainbow designs !!!

dnd / fantasy designs !!! little picky

INSECT THEMED !!!!!! or that has bugs attached / scattered everywhere !!!*

big monster/creature designs !!! ones that either look round and friendly or like they could crush and kill me @ any moment or both

coffee themes !!!

dragons !!!

clowncore / kidcore designs !!! anything w limited primary colors (red,yellow,blue) are ❤️

designs that have hair covering their eyes, especially both eyes !!!

ghost / undead / pumpkin / frankenstein / halloween designs !!!* bonus if halloween funfetti-like themed !!!*

designs that have little smaller companions / familiars w them !! (like mini ghosts, moths, bats, etc., anything that's following them around !!!)

eyeburner designs !!! picky, though ! if it's way too eyeburner-y then i x_x
note1: these are not in order by most desired, unless stated otherwise ! 
note2: even if they are not by the artists from this list, i will of course still look @ other designs you may have !!!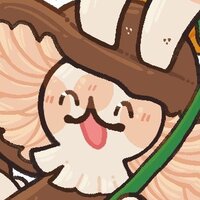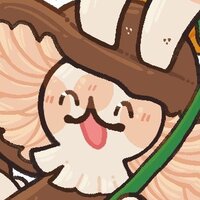 HI HELLO, i never post bulletins and don't really... like posting things like this . so this is a lil weird for me :'0c bear with me if you wish!
in short, this is a vent and whats been up with me, directed to those who i owe art or a response (to dms, messages, comments, gifts etc.) to and close friends. i'll try to break it up into sections for those who wanna get 2 the point!
vent part:
 for those who are close to / friends with me might sort of know i have kinda just disappeared (again), which is something that has been a pattern for me in my life whenever i get super mentally unstable and depressed 😭 which !!! it has been something i've been working towards getting better at for a long time, but it's difficult, especially since i haven't been able to get into therapy. i go into something i call isolation mode and actively avoid and don't talk to anyone except my joyfriend and roommates, mainly only because i live with them, ranging from weeks to months. and i absolutely fucking hate it and get more volatile as it goes on, but still can't bring myself to interact with anyone despite me missing friends terribly and i genuinely don't know why i do it 😖 the anxiety keeps building up, plus as more time passes it just makes me more anxious to even respond to missed dms/pings bc then i feel like too much time has passed for a response that would feel good for both of us. then i feel like such a horrible friend and person because i'm not being there for, living life with, or experiencing the joyful things with others and am only hurting us both as a result. sorry, i think im rambling and spiraling now ;; ik it's a vent but currently idk how else to express/articulate this stuff or edit it to be more constructive so im just gonna leave it like this dbsjdnsjsb
but in short, i really do want to say from my heart that i heavily and greatly appreciate all of the friends, acquaintances, and others who have still tried to initiate with me despite being in this state, especially for all of the sweet and caring messages, memes, and gifts i've received when my current isolation mode started, which i can never truly express enough of how much it means to me, i am very lucky to have you guys in my life and i love you all sm ;; 💘💘💘 /gen and i'm so so horribly sorry to anyone i've possibly made feel ignored, lonely, unappreciated, or anything negative. 😭💔 i'm trying to recognize the impact i have on others and know i can do better when it comes to interacting and trying to give others a heads up when it comes to me relapsing into isolation mode. and it's SO esp hard for me with trying to accept that ppl.. .care. . ,,.abt . or like me. it . it is SO . HARD AND FEEL S SO WEORD 2 SAY ANDBEKQNZ 😭 either way, please know that despite me being like this, i love every single thing that you all have done for me and i still absolutely want to thank those individually. it's not anyone's fault but mine, especially for art that i owe and it's greatly unprofessional of me and unfair to those who have commissioned me. i have been chugging away on owed pieces during this period, though i absolutely apologize to those i need to check in with. i also want to thank the kindness patience that they have given me as well. 🙏
point:
i'm trying to still give myself time and be more honest with myself with what i can handle art-wise and social-wise so i don't feel pressured or make where i mentally am right now worse, so i'm unsure when i'll fully and confidently be more active and social again. i absolutely will prioritize responding when i'm able to for owed art. after i power through stuff, i think i will take a break from comms and art offers and solely work on adopts for awhile, and if anything, i will be only taking that sorta stuff one at a time. i also think when i am feeling good again, any time i feel like im slipping back into this mindset, i'll absolutely let those who are close to me (only if they want!) know that im going into isolation again, rather than just up and retracting into my shell 😥 i likely won't be the best at it, at least at first, but am again slowly trying to be better, because i want to be happy and support and live life with and grow w all of you guys sm 😭 ALSO ill still be trying to get therapy into motion!
and whether i know you/this was directed towards you or not, i appreciate you for taking time to sit w me and read this, it genuinely means so much. i hope that everyone has been okay and well and i really really hope and wish to be active again in my communities/groups and with friends soon !!! 💝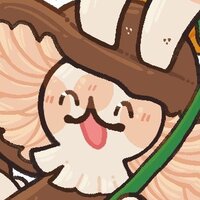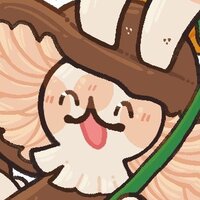 last updated: 5/24/2021
not started
stickerpen
owed digital fullbody!
updated: ?
zerafr
offered digital fullbody of Konnie!
updated: 5/27/2021
in progress
emmienemms
digital fullbody commission of Fresca!
updated: 5/24/2021
pluto-jpg
digital fullbody commission of Ebisu & Susanoo!
updated: 5/25/2021
emmienemms
digital fullbody commission of Usami!
updated: 5/26/2021
adotonawalk
offered digital fullbody of Aspen for cosmic brownie seal!
updated: 4/10/2021
adotonawalk
offered digital fullbody of Astilbe for cosmic brownie seal!
updated: 4/10/2021
done
stickerpen
sketchpad fullbody commission of Mia!
finished: 5/13/2021
owes me
!!! note !!!
please know this section wasn't made to make anyone feel pressure or be rushed!! it's just for me to keep track since i forget so many things </3 if you see yourself here and want me to remove you, feel free to message me!
ISANANIKA @ twitter
digital headshot of the Pumpkin Yote Adopt i AB'd!
updated: 12/28/2020
arsyn
digital fullbody of Canela!
updated: 4/20/2021