♥ ♡ ♥ ♡ ♥ ♡ ♥ ♡ ♥ ♡ ♥ ♡ ♥
Hello! You can call me Razor, and I use he/they pronouns. I mostly draw Pokemon and Pokemon fan characters, with the rare original design here and there. I draw as a hobby and how much I draw depends on how much energy I have, so my output fluctuates a lot, sorry! I'm mostly just here for fun and to show off ocs.
Currently, none of my characters are up for trade, as they are part of a story I want to tell eventually. This will hopefully change the more OCs I upload.
♥ ♡ ♥ ♡ ♥ ♡ ♥ ♡ ♥ ♡ ♥ ♡ ♥
Latest Bulletin
---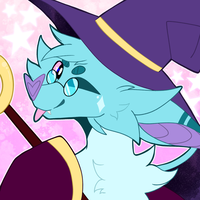 hi i'm gonna be experimenting with using codes here! so if you see characters with incomplete or strange descriptions, that is why
Recent Characters & Designs
---