Scout
25 | they/them | chaotic feral
Well hi!
Call me Scout, and I'm just a lil mountain redneck looking to have a good time and be gay if ya know what I mean. I have a lot of interests that jump all over the place constantly, so I'm sorry if it feels like I'm moving at the speed of light because my wack ass brain is definitely jittering around like I've consumed at least seven Monster Ultra Rosas (which is entirely possible).

My hyperfixations are constantly fluctuating!! I'm a big fan mainly of Michael Myers, slashers in general, Metalocalypse, Vampire the Masquerade, Final Fantasy XIV, Supernatural, Stranger Things, Bill and Ted's Excellent Adventure, The Lost Boys (1987), Beastars, Star Wars, Fire Emblem, monsters, werewolves, Warrior cats, Red Dead Redemption 2, Red vs Blue, HALO, TF2, Inuyasha, and Skyrim! Tbh there's probably more but those are THE most important in terms of how my special interests fluctuate!

💖 Favorite Person 💖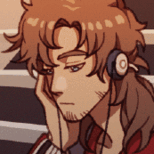 💜 ABSOLUTE BABES 💜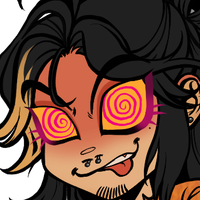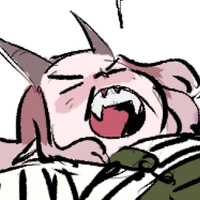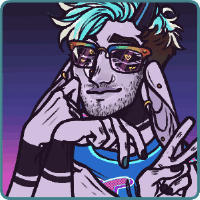 Please do not kin, trace, reference, or appropriate any of my characters in any way, and I do not condone or tolerate homophobia, transphobia, biphobia, sexism, racism, or bigotry of any kind so don't even try it buddy. (:

My OCs are my comfort and my coping method, and are very important to me. Please do not offer on or ask after any OCs that are outside of the UFS/UFT folder.

Have a wonderful day y'all!!