My main account for this website! I need to use a proper profile layout here soon but things have been a bit busy... I'm currently uploading a bunch of old artwork to my characters profiles, both mine and others!
World Building Account
Alternate Account
Latest Bulletin
---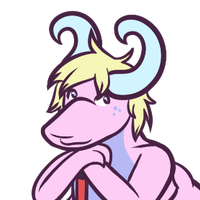 Just a heads up I've been cleaning up my account, and one of the things I've done is transferred all my characters who aren't in active projects to an alt account AdelieQueen
I also have Demrefor , as I always have.

Recent Characters & Designs
---