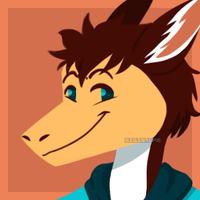 siginture
siginture
heya!
i'm sig, and i'm a digital and traditional artist!
i don't have many drawings up here or on my DA yet, but i absolutely love drawing!
i try to write some stories sometimes too, and i'm interested in pretty much everything!
Deviantart
ArtFight
Chicken Smoothie
Art Status
Commissions: Open
Trades: Semi-open
Requests: Closed
Design Status
Sales: Closed
Trades: Closed
Offers: Closed
---
UFS/T
commissions are closed rn: catching up with art!
error
needs coloring and shading
Contact
Need to Knows
my shop is a semi pay-what-you-want: there's a price range, but you can pay any amount between the set lowest and highest!
i'm not confident enough in drawing humans yet, so don't ask for that yet, please!
my traditional drawings take less time to make, so if you want it done faster, then that's the option i recommend!