The Variety Store
•
onlyhalfpigeon's account for selling & trading characters!
All characters transferred to this account are currently owned and posted
for sale by onlyhalfpigeon (me!).
•
Interested in a character?
Please message me on my onlyhalfpigeon account! I don't check this
account regularly and your offer or claim may be missed. When in doubt,
just message me over on onlyhalfpigeon to avoid any confusion!
Latest Bulletin
---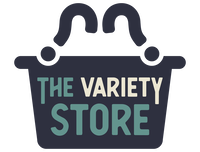 THE OFFER WINDOW WILL CLOSE ON FEBRUARY 1
I feel like someone else could love him like he deserves since I haven't given him the attention in a long while!
Follow the linked reference above for his TH page and offer information.
Cloverpups are a closed species created & owned by Colonel
Recent Characters & Designs
---