Vesker | Jay
26 . UK . Queer . FtM . He/Him
About Me
Your average loser on anti-depressants with various disorders.

I don't particularly write reams of text about myself on profiles because I'm really boring but if you wanna get to know me at all, my DMs are always open!

I like things like horror games & movies, a few cartoons, a variety of anime. There would be too much to list, but totally come and enquire if you want to! One day I'll make one of those carrd things to just throw up as a link, but not today, I guess!
I'm currently looking for 1x1 RP partners!
12+ years of writing exp under my belt! Prefer 3rd person paragraph format and using discord, but open to other options. Looking to ship OCs and do canon character ships for any shared fandoms! Feel free to throw me a DM if interested! 18+ only though, just because I'm an adult and RPing with a minor would make me uncomfortable!
Links
Featured Characters
Latest Bulletin
---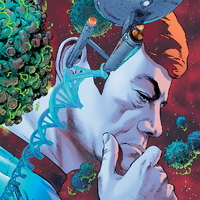 Got some characters that are UFS! I'm trying to save up for a new laptop so I can do important things (like online gaming with my BF)!
I am only interested in USD offers! All payments to be made via PayPal.
All the characters I'm selling can be found in the TH folder below! This will take you to my sales account Veskadopts and directly to the USD sales folder:
https://toyhou.se/Veskadopts/characters/folder:1516875
If you want to communicate via Deviant Art instead for whatever reason, I have a dev for the sale here:
https://www.deviantart.com/veskarts/art/Big-Ole-Character-Purge-5-100-870352122
You can contact me by DMing me here, on my sales account, commenting on the character of interest, or noting me via DA! Any boosts or sharing of this post will be greatly appreciated! ;u;