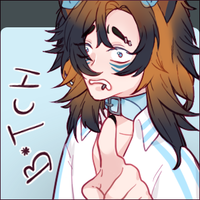 Wanted to wipe the old mess of comments and start fresh with a new improved and cleaner pinglist~
THAT DOES NOT MEAN ANY OF THE CHARACTERS ARE UFT ! 
It also does not mean I will part with them. It's just there in case I ever do, and to gauge interest.
Please comment with the link of the characters !
ASHURIS
MILQILINS
Beromimis
Dreamies
---
BluC's
---
Heartpuffs
Miscellaneous