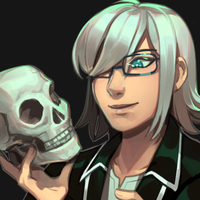 I will be opening 4 new commission slots at 11pm Singapore time tomorrow (29 December)! Check out this link for time zone conversion.
Art commission sheet | Music commission sheet
If you are already on my waitlist (view it in the card on the right here), you already have a slot reserved. If not, please wait until I'm open to get a slot. Thank you!
Note: I recently introduced news limit for commission slots: if you're ordering 2 or more finished images or music pieces (e.g. 5 icons or 2 matching paintings), the total value must be $50 or less, before any discounts. This limit doesn't apply if you're only ordering one image or one music piece. You can also only hold one slot at a time, and can only get added back to the queue once your current commission is done. This is to help me keep my queue manageable. Thanks for your understanding!