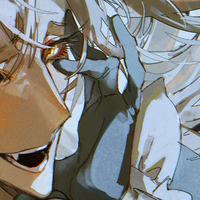 Hiiii this is kind of a follow up to the last bulletin I made, but I'll be closing commissions July 1st for an indefinite amount of time. Health stuff!! Taking a break to gather myself and all that.
It's all over my commission info pages and my website with more info. If you want a comm, now's the time! Otherwise I'll have a waitlist open once they close. I offer getting in on the queue and allowing payment when your spot's next.
Normal TH thread  /  NSFW/Guro TH thread  /  My website  /  Ko-fi (tips and stuff)
tysm for all the support y'all have shown me!!