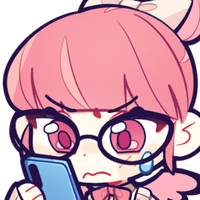 Freebie Rules
WYSIWYG must be turned OFF via your display settings & remain off. Do not put my code through WYSIWYG it will break. "Enable Code Editor" should be checked in your display settings.

You MUST use the display settings; do not hit the "Turn off WYSIWYG" toggle on the profile page, you MUST turn it off in the display settings.

You may not use my freebies to make your own templates for distribution. That means you may not copy & paste my code or use my templates as a "base" to make your own freebie templates or templates for sale.
You may use my templates to make your own for personal use! It's also fine to use them as a base for your rp group, CS world or other personal projects.
Please provide credit to my account (/Pinky).
Do not PM me about freebies (or just general coding questions), I will not reply. Feel free to ask for help on the forums!
You are allowed to edit templates in any way you wish. You may fuse my templates together. You may fuse my freebie templates with other templates as long as all creators are credited.
Leave a comment on my forum post if you use something!

DO NOT COMMENT ON THIS BULLETIN. This bulletin IS NOT a forum post. Where you should post is clearly linked above, all you have to do is click the link. If you comment on this bulletin, you are telling me you did not actually read the rules LOL

I'm not joking about the WYSIWYG editor. Turn it off & keep it off if you want this stuff to work properly.
Please Note
My layouts are meant to be customized! Change the stats titles and section headers, add or remove images, etc - they are meant to be bases for you to make your own. I purposely leave all my templates somewhat generic so that it's easier for people to customize to their needs.
It's really obvious when you copy & paste my code to make your own templates. So if you're going to make your own freebies for distribution, don't just edit my code and claim it as your own, I will know. Every month I am asking people to take down obviously copied code. So please don't do this, it just makes me not wanna make any more freebies!
---