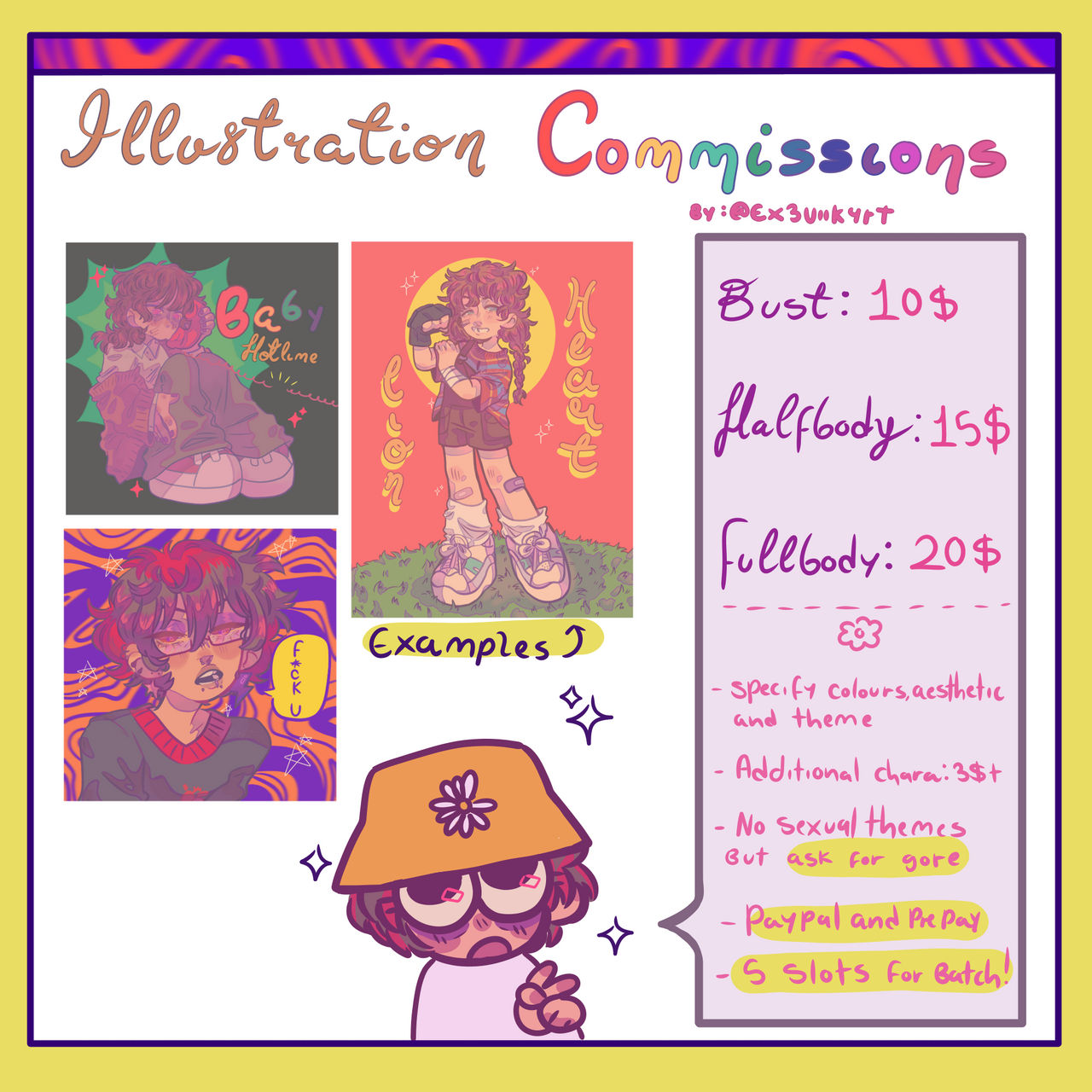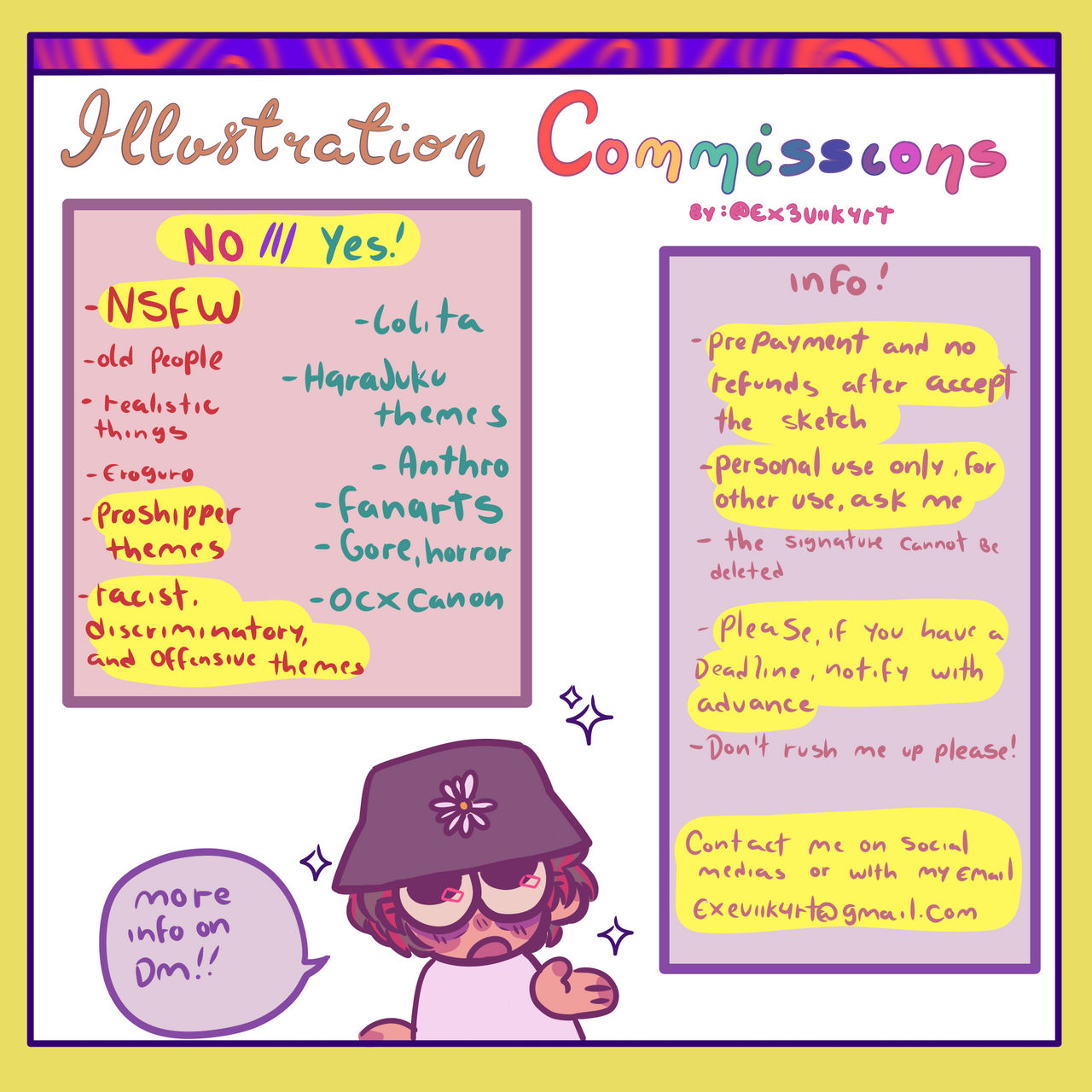 ❝ ❀ :: Commissions are Open again!!! but this time I will make: ILLUSTRATIONS!!
- Only 5 Slots!!!!
- Read the form  and send it to my dms or my Email!!
-Dm me for more info/questions!!!
✩Share is appreciated!!
REMEMBER: Be patient! I'm a Minor, and I've a life, responsabilities, homework, friends, family , don't rush me up!
CONTACT ME
Dm me on my social medias!
Instagram: EXEVIIK4RT
Deviantart: EXEVIIK4RT
Twitter:
Or send me a Email!