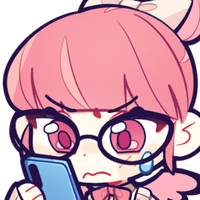 FAQ
Below are commonly asked questions about my templates/coding in general. If you have a question that isn't answered here, feel free to leave it in my ask box.
Please note this FAQ is specifically for questions relating to my coding work. Do not leave me random unrelated coding questions in the comments, I will delete them. if you have a general "how to" coding question try the forums.
---
My template is broken/not working properly
Please check my troubleshooting tips !
---
Can I use the HTML of a premium layout if I don't have premium?
Nope! As stated in my P2U Rules you must have a premium account to use my premium layouts.
---
Do you take coding customs?
I don't, sorry!
---
Can I add/remove/change the content sections in a template?
Yup, you can modify it however you want!
---
Can I change the colors/background in a template?
Yup, layouts with custom colors were created with the intention of having the colors changed!
Note that theme colored layouts do not come commented for color changes, however you are still welcome to tinker with the layout/change the colors on your own.
---
How did you get a custom icon next to your username?
Many years ago I was a beta tester for the site, and beta testers were given custom icons as a "thank you" gift. (For reference I've been on toyhouse since 2014, this happened a long time ago!)
---
Can I pay with dA points/some other form of currency other than USD?
Nope! Sorry, I have no use for it.
---
Can I purchase your CSS and use HTML by someone else with it?
The short answer is: yes, but i cannot guarantee every HTML template out there is going to work perfectly with it.
The long answer: coding is a series of instructions. HTML creates the elements on the pages (the words, the images, the boxes your content goes in) while CSS tells these elements how to look.
When I make CSS, I am making a giant sheet of instructions telling all the different parts of the page how to look. When I make the HTML to go with my CSS, I create it to work specifically with these instructions. (That's why if you ever buy a premium layout and try to use just the HTML, it'll look busted - it's missing all its appearance instructions so you're just left with some loosey goosey parts!)
When you take my CSS and put HTML by another person with it... it may work with my CSS, it really depends on how the other person wrote their HTML. If you combine HTML with my CSS and it's half broken, a lot of times it's possible to edit the HTML some to make it work better however you'd need to be willing to put in to the time to understand what isn't working right & fix it. (These fixes usually are not complicated, they just require an understanding of what you're doing).
My premium bundles contain more CSS to make them work with a wider range of HTML. Again, I cannot promise they work with everything out there, but they have a better chance.
My premium layouts are meant to work with the provided HTML. They are not meant to be used with any other HTML.
---
I edited your template to make my own, do I still have to credit you? Can I reference your work?
If you took an entire template and modified it, then you must credit me. If you just used a line or two of code to see how to do something (like center a paragraph or make an image float or something) then no credit is required.
Basically if you're actually using a template, credit is required. If you're just looking how to do a single thing, no credit needed!
---
How do you _____? (General inquires on how to code something)
Please do not send me random coding questions! When i first started doing this years ago I had a lot more time and would answer these questions as much as a I could, but I don't have that kind of time anymore. The best advice I can give is do a few HTML tutorials and use google! You can also try asking on the forums.
---
Can other people help me troubleshoot/modify your templates?
Sure. If you're ever having issues feel free to ask on the forums or have a friend help you.
---
I purchased a layout from your ko-fi shop & it has since been updated! How do I get the updated files?
There are two ways to get to the files if you need updates, or if you just lost the file and need another copy...
1. Go to your e-mail and find the original purchase confirmation e-mail from Ko-fi. Click the big red button that says "go to your items" - this will take you to the purchase page where you will have the option to download the layout files. All files shown will be the most up to date version.
2. If you have a Ko-fi account, choose the sidebar option "Received & Given" and from there select the "orders" header to bring up a list of things you've bought on ko-fi. From this list, find your original purchase and hit the "view" button. From here you will be able to download the updated files.
---
How did you learn to code/do you know any good tutorials?
My very first coding lesson was the good ol' neopets HTML tutorial LOL after that I learned to make layouts by learning to make divs & just googled everything else after that. My general methods is make a design & google how to do the stuff I want to do.
Some stuff I suggest reading up on/understanding: divs, tables, inline css, display types (block, inline & inline-block), bootstrap card & color classes.
W3Schools is a good, basic reference for HTML & CSS. Toyhouse is built on Bootstrap so reading guides on that can be very useful on learning how to utilize the many classes it provides!
& never just copy coding just cuz it works. If you don't understand why it works then you're not learning!
---
Editing Tips
Use a private "holding" character to work on your profiles until you are ready to post them publicly
Save local copies of all your coding - you should back up everything you make!
Write heavy content in a word processor then copy over. Back up your content.
Make significant coding edits offsite in some type of word processor. I personally edit my HTML in Notepad ++

I highly recommend Notepad ++ for editing, it is a very light weight, easy to use program. Save your files as .html & it will color code the tags for you as well as help you format as you type.

Use find & replace in a word processor to quickly replace hex codes (especially useful for updating colors in layouts that use inline css)
If you need to ask for assistance with coding in a layout, always link to a live page that is demonstrating the issue. Do not post a screenshot- for someone to help you, they must be able to view the sourcecode.