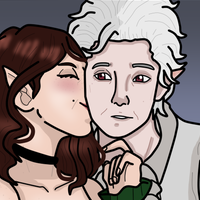 Basically on my other social media platforms I have been posting artworks following the prompt list by Oceans in Space. 
Some of these ladies I want to turn into prints but not all of them so I am going to post them on here as adoptables or as characters I'm going to keep for myself. 
Each will be £10 each as its a full coloured illustration of the character and they take me a while to do. 
There will be delay in the end of the month posting as I have a season job for Halloween :) 
update: I have posted all the artworks I have done for cutetober and the ones on here are open for adoption :)