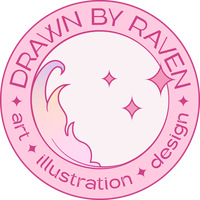 Hi guys, it's been a while!! Sorry for my absence.
I've been meaning to do a bunch of updates on my characters, especially since I've stopped working on Anthrel (it may come back but for now it's just gone from the internet lol) and want to start on other comic ideas. As a part of this I've decided to move all of my NSFW-specific OCs and favourites to a different account! This is going to take me a while to set up, but feel free to follow ravenartnsfw to keep up with my NSFW characters! No minors please.
Thanks for your patience and have a great day!