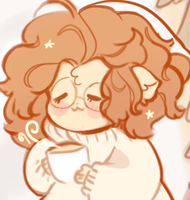 a D O P T   R U L E S
FAQ  
If you decide to resale, you must only sale for as much as you paid for, UNLESS your adopt has extra art. 
When reposting , please feel free to credit me here along with my other sites with a LINK to any of my accounts listed above.
If you are blacklisted, please do not try to block evade or have a friend purchase a design for you.  Doing this will result in you and said parties being blacklisted FOR GOOD.
If your plans is to use my adopts as trade fodder RIGHT AWAY, I would prefer if you did not purchase/wait. There are people who have wanted my adopts for A LONG time and have yet to get any because my adopts have been bought up and traded away to unknown sources.
Trading adopts is allowed but please notify me of the new owner of said adopt so I can

put it in my records

.
If you recieve a adopt from me, I encourage you to join the group 

on here & 

telegram

 and from there you can buy/trade in a environment that's safe & fun!
Thank you so much!
layout code @ lowkeywicked