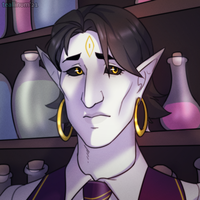 I got many pages of characters for sale, I want to clear out and down size.
    °Haggling is ok 
    °Discounts offered on those you take multiple
    °Payment plans ok in short term.

☛ Character warning  some characters contain mature content, some of this content i can not control as they may have came with the design.

https://toyhou.se/Imply/characters/folder:2247222

USD is primary as I need finance
other interests:
Characters from: corrin, gryphonslade, toxiccatXD, pixel-latte, Mitzbehaven , kitkaloid, hydrabones, scarietttcake, oo-artsy-oo, risumiru, Reikiix  Blackberreh @TerraTerrific

Outfits from quinnyilada  (mens only)
 
  || others like them |
| I only use males, No Females please.