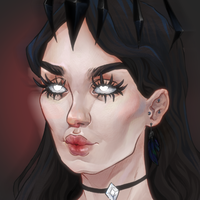 The process of Nullius Terram RPG has been extremely long due to real-life circumstances and the need to seriously modify forum software for the use that I needed, it has been in creation since January of 2021 (it could have been February) but has been a long time head world before that. After diving into the toyhou.se account that I have had for what feels like ages, I realized that the world's option here had just what I needed and would make it so easy for both myself, staff, and members to use! Because of this NT RPG's development mode has been turned off and I migrated the game to toyhou.se. As of right now all important information needed to create characters and get started has been transferred but I'm still working on transferring a few of the game play mechanics we're using, shouldn't take too long as it's already written I just have to paste and format.
NT RPG's original design was meant to be equine only however as it progressed I decided fudge that, bring them all. From fantasy to realistic beings I don't care what they are. 
It is officially open!