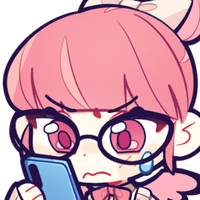 By purchasing from me you are agreeing that you have read/understand the rules below.
---
Shop Guidelines
Coding is for the purchaser's use only, you may not redistribute to your friends
You are responsible for installing your coding after purchase. Do not purchase a template then PM me asking how to use it, I will not hold your hand through the process. If you have no idea how to use the coding I suggest practicing with freebies first.
You are responsible for what you choose to purchase. I very clearly label my premium vs general content, it's your responsibility to pay attention to what you are buying.
You are responsible for saving your coding after purchase. I suggest saving/archiving your original purchase confirmation e-mail as this e-mail will contain a link to re-download the code should you ever need it.
I only accept USD payments through ko-fi or itchio. I do not take dA points or any other form of payment.
---
Usage Rules
All my templates require WYSIWYG is turned OFF completely in your display settings. Don't hit the corner button on the editor, you must go into your settings and turn it OFF.
All my templates require "Code Editor" be turned ON in your display settings (check the box that says "Enable Code Editor"); if you do not turn it on, you can face some spacing issues
You are responsible for any edits you'd like to make to a layout. Do not purchase a layout then message me asking how to make changes/edit it. If you are purchasing with the intention of editing, any edits you plan to make are 100% your responsibility. Do not expect me to fix a layout if your edits break them.
You must provide credit to me somewhere within the profile. Most profiles come with credit already coded in; you are welcome to move this, as long as it is there and clearly visible

if you are using my CSS with someone else's HTML you must credit us both (them for the HTML, me for the CSS). When you erase my HTML, you erase my credit link - so add it back into the new template somewhere.

Once purchased you may, and are encouraged to, customize the template via changing the colors, background, text headers, and other content sections so that they fit what you need for your profile
---
Premium Rules
These rules refer specifically to my premium CSS templates.
They will only work only for premium users. Do not purchase these layouts and try to use them if you do not have premium.
If you have never used a premium template before I have a freebie example one here: https://toyhou.se/2858453.simple-css
This freebie is significantly simpler than my paid content. If you cannot figure out how to use this freebie, you will not be able to use the more complicated code I sell.
Do not mix and match my premium HTML between layouts. Whatever HTML comes with your purchase was coded specifically for the CSS it's matched to, mixing and matching will cause the HTML to not function correctly.
The HTML that comes with my premium CSS has specific coding in it for focal images, mobile responsiveness and other unique elements that will only work when use with the correct CSS.
You will receive an import link that gives you all the base css- I will not distribute the raw css
On using my premium content with other people's content...

You can try to use HTML made by other creators with my CSS. It may work, it may look funky. It really just depends on how they made their HTML/what CSS you are mixing it with. If it doesn't look to your liking, it is your responsibility to edit/figure it out.
You cannot use HTML from my premium bundles with someone else's CSS. It will most likely look bad or be kinda broken due to missing classes.
You cannot combine my CSS imports with someone else's import. CSS is not magic, the layouts won't fuse together, it'll just make a broken mess
---
Payment/Downloads
Itchi.io
My premium content can be purchased at my Itchi.io Shop. Upon purchase you will be able to immediately download your code. If you have an Itch.io account it will be saved to your purchase history. All sales are tied to a purchase e-mail so creating an account is not necessary, if you need to find your purchase again it can be found with your e-mail.
Ko-Fi Shop
All HTML can be purchased through my ko-fi shop where you will immediately be able to download your code files after purchase. if you have a ko-fi account, it will be saved to your purchase history.
If you do not have a ko-fi account, be sure to save your original purchase e-mail; this e-mail will have a link that allows you to access future updates, if you delete this e-mail I have no way of resending it.
---
Notice
Please allow me up to 48 hours to respond to any PMs. If you send me a PM that clearly indicates you did not bother to read my rules you will not receive a reply, sorry.