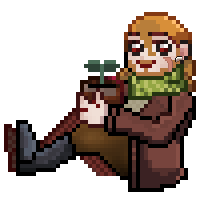 Hallo, Norbert here again, 
First of all I wanted to let you know how important was for me to see your support when I opened my own situation at you guys. I didn't expected so many messages wishing me the best, and that you'll have patience. That helped me to be less anxious, more that I am able to show right now. 
Well I wanted to bring you some tiny news about what I am doing and what I will do; please if you want to know better what happened, I consider to read the last bulleting I've made here: https://toyhou.se/~bulletins/95630.please-read-news-my-personal-status-everything
And so on, news:
- First of all, yes, I am in Holland working in a logistic center. Just picking items and doing heavy works. Yes I know this isn't great having in consideration I am still recovering from surgery but I can't do more if I am not able to draw to get funds for living. Not a great job, to be honest, and I have no schedule at all. They are calling me even one or two hours before to go and work. I don't like that detail but, well here we are.
- I am not better about my mood, but at least I am fighting everyday to just improve my situation or at least resist.
- I will try to start to upload some stuff here in TH. I wasn't able to draw again, but at least I can submit drawings that friends done to me, and start to write again. I don't want to get TH alone when is the media site that I like most and almost therapeutic for me because I have the opportunity to bring some time to my own stuff. So, that's all I think. 
If you want a refund for the work I still owe you, if you want to just contact with me for whatever even for information or a good chat, or whatever, please send to me a comment o a message. I will gladly attend you. 
Kind regards, I hope you'll have a really nice week.