hhhhhh love ryo from devilman (mostly the original manga + ova not a fan of the crybby vers)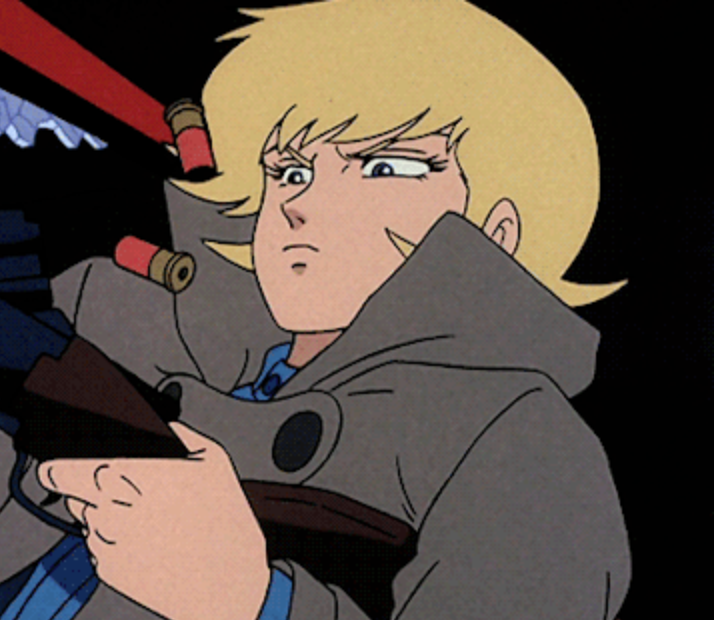 Did they inspire you when creating your OCs?
yes!! hoichi is a big one but a lot of my ocs are designed around some of my favourite qualities of him HA

Do you share any traits or quirks with them?
hmmmmmmmm maybe?? hard to really tell myself but all my friends call me similar in some aspects

Did they ever help you out during some harsh times?
yeah!!!! he.. he just helps me get thru a lot of tough shit?? like, as a comfort if i watch the ova(s) or read the og manga and see him i just feel a bit better

Was their source material good? Is it still a fav of yours?
YEAH I REALLY LOVE THE MANGA A LOT i own two copies of the translations so i can colour one and i own the original japanese versions too for good measure. i also own both OVAs if that counts as "source" since ryo is... different? in a lot of adaptions? but hes pretty close to his manga counterpart in those so idk

If your character is/was real, was the actor/actress choice for them good enough?
i like his ova VA a lot, the original OVA and not the chibi one though i think theyre the same in human form? i just dont really like the satan VA part of that one, she does fine in terms of talent but its a bit off hearing a womans voice

Do they have any alternate outfits or special event skins you love?
vampire from the hot mess that is iron jun.... also the satan part does that count for this

What do you think is their biggest flaw?
killing humanity seems like a biggie

If you could give them an occupation besides their current, what would it be?
i dont think ova/manga ryo has a job like. at all. probably archaeologist