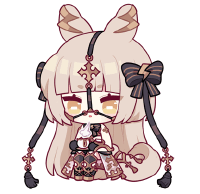 Bunilla i do have a wishlist! Altho it doesnt really help dhsjsndna pretty much similar to everyone's ;v; https://sta.sh/01agx0px9a5g
Either way I'm open minded! I'll look through it after a few hours if you don't mind. I'll also give it a thought since I literally got them yesterday ;v;
Ahh that's no problem! I also have a common/ common kowaiko myo slot if you are into that, but take your time looking through them!
Second time I've offered today n got blocked with the "just got em tho" lol- so weird, but hella relatable. Just keep me posted! ; v;// ♡
Bunilla I'm not really into MYOs that much since I'm not good at designing ;v; or just get unhappy because they look bad fhsjsndnns
But if I had to trade him, I'm very interested in swapping another winged character to replace his role in my new story! Mainly interested in this girl tho ;v;" https://toyhou.se/3333194.-hailyn
That's understandable, so no worries! Hailyn I paid $125 for and I was looking to resell her. I noticed your boy sold for about $28?
Would you be interested in paying the difference for her at all? Q vQ;;
Bunilla //COUGHS ahh sadly at this current time I don't have THAT amount of money since I just bought one of my dream boy a few hours ago ;o; Maybe in the near future but i cant guarantee that either orz
Would you settle for Hanami? ;v;