Purge Party ! Want Art ! (or $/DA points)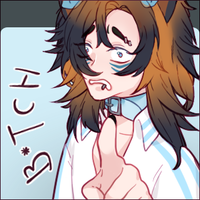 Sorted by tentativeness from least to most !
❄ Anyone (almost) fromPandora-Trade , some designs were free and I won't trade them, don't ask about them for now either, gunna make a separate thread later
Meribel I will NOT trade for art unless at least 70$ is added onto it. If they have a price, I'd prefer a mix of money/points + art or full resell, will consider art.
❄ Characters from HERE =>  I'm much more tentative on this folder. They are my secondaries and I am not actively looking to part with them, but I might consider for the right offer !
❄ Yes you can attempt three way trades/threads for these above. Do let me know though.
---
❄ Wishlist ❄
- This list is non-exhaustive, but you definitely stands a stronger chance with these - Not that I'm expecting to get offered these, but beside what's listed below I pretty much will favor art. I will obviously provide adds on to fill any value gap !
☆ BluC Gijinka - I really prefer 2017_18 ones pre-varajuku
- Beromimis (Official) - 
☆ Heartpuff ( picky )
☆ R0hi0 kemonomimis/humans males, esp looking for Currybby & older fullbody designs
☆ Ashuri
☆ Hacuubi, Valy/Squishbear, Purincesskitten/purrsephone-kitten, WhitePaperRabbits, possibly-- others ?
☆ Art & Money (for non tentative designs only) 
I also have a pinglist open if you would like to be notified of the trade or resell of a character you like : https://toyhou.se/~bulletins/101139.ping-list-if-you-are-interested-in-my-babies