Thank you all SO much again for all of your fantastic suggestions!! I thought I might compile them into a comment just to stick 'em all in one place :D 
Possible Applications
For NSFW and SFW versions of images (with different privacy settings on alternative pictures!) (@amymist)
For drawings or references with alternative color palettes! (@Airlie)
Drawings that have a transparent background and a full background (for example), but still the same subject. (@Silken)
Progress pictures, or different iterations of the same concept. (@Kadrina) (@Kirbygal)
And, alternatively, as this function sort of serves as a bit of a 'sub-gallery' (Galleries within galleries), I've been thinking more about pictures that are quite individual but still follow a narrative and would take up a bit of space - so, think, little comic strips that people don't want to post individually, but still want to be available OR to be read in an order!
And for fun, I put together a little mock-up of what this could, possibly, look like from the outside!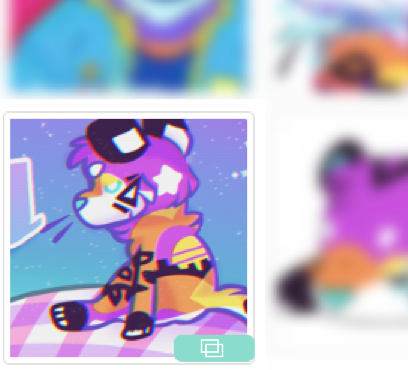 So this is one of the thumbnails from my gallery with a little makeshift 'gallery' symbol on it (as inspired by Toyhou.se's content warning symbols!) - though unfortunately, from the view of the whole gallery, it's actually quite subtle, so something larger and more indicative might fare better. But I thought I'd offer some food for thought, regardless! ;u;


Thanks again folks! Really crossing my fingers for this one!