CLOSED SPECIES - 1 MALE ADOPT [8/4 UPDATE][OPEN]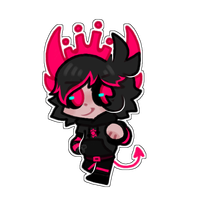 August 4TH UPDATE
-1 Gwyn available for today
-Trait graphics available
SAEVA 
ALL MALE SPECIES
PLEASE READ THE ToS HERE.
TRAITS FOR EACH TYPE: Saeva Trait Forum
Click on the forum thread for the type you're interested in.
Backstory/traits will be reworked.
And can be seen by guests in this TH world.
If you purchase a Saeva, you will receive an invitation to join this world.
You can join this world even if you don't have a Saeva, just PM me if you want to be a member.
COMMENT OR PM if interested
If you have any questions, feel free to comment, PM, or email me at [email protected]
---
Please click on the link to view the profile.
GWYNMI PROFILE
STATUS: Open
*refer to trait sheets if you are confused about his features