Anthro Beastie Bears ! | open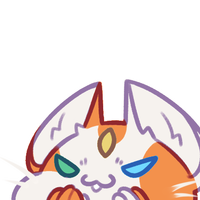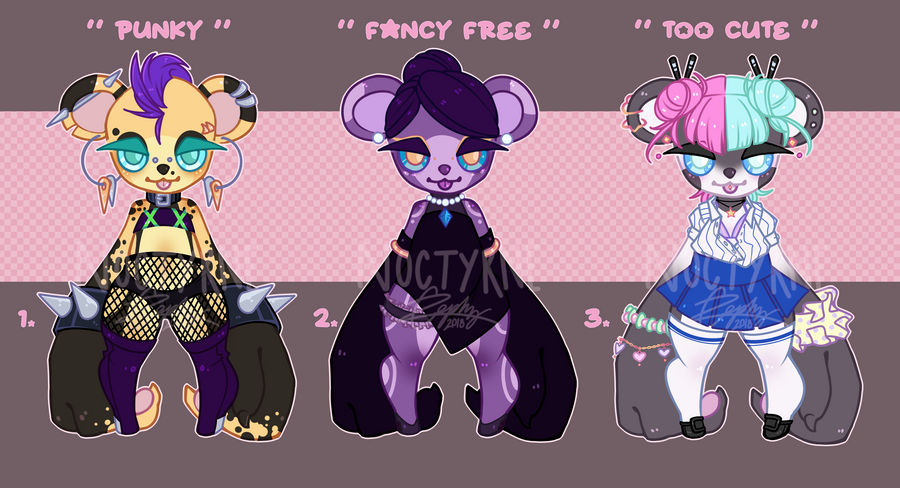 1★ " Punky "
$5 or 500 points
This little hard rocker goes all night every night, then crashes for a couple days to recharge. 
2★ " Fancy Free "
$5 or 500 points
A lovely socialite, easily recognizable from all the philanthropic events she attends! A lot of them seem to get robbed, though...
3★ " Too Cute "
$5 or 500 points
What a cutiepie, sweet as candy and just as rotten.
---
Rules:
Do not trace / claim design as your own.

Please credit me. 

You will receive the full sized, unwatermarked version of your purchase after payment is received. 

Feel free to edit the design and characteristics of the adopt once you've purchased them.

If the design is resold, please inform me of their new owner so I know a sale was made. 

Unless resold with additional artwork, do not resell for more than you paid. 

No commercial uses. 
Payment:
PayPal only.

Comment or PM me which adopt you are interested in and I will PM you my PayPal email. 
I can offer art Like this and you can see if anything pleases you from my Uft/its folder. I also do writings if you care for those.