Planning a wedding next year! So to help save up for rings and outfits I'm selling some stuff I've got (as well as lots of commissions). Some of these are old OCs I don't use anymore, and others are just designs I had sitting around. The prices listed are the minimum amount I'm asking. I AM willing to do bonus art/adopt bundled commissions if more is offered though-- with values equal to my normal commission prices for your initial purchase: https://www.deviantart.com/rockwell-light/art/Commission-Pricelist-2019-782909367
Commissions bought AFTER your adoption that feature my designs will be at a 10% discount FOREVER. 
Adopter may: 
Choose name
Choose gender
Add accessories
Make anthro/chibi/other forms
Change features
Use for projects! It's yours!

Just credit me at least once for the initial design/species!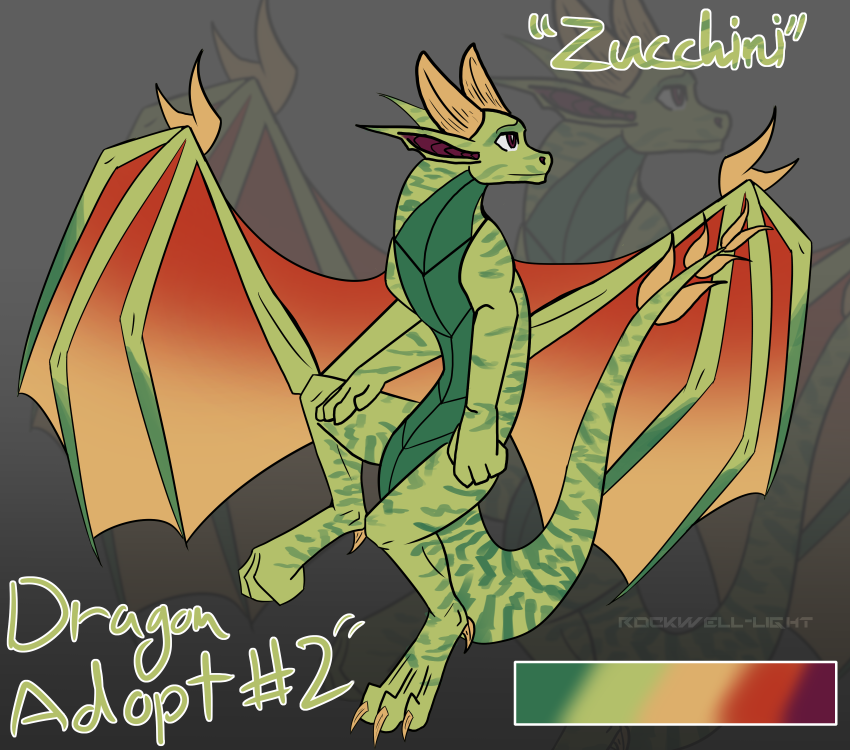 Dragon - min $15 but I am as always willing to do additional art at a discount with this purchase <3