Suikana (Free MYO Event, Playing/Tarot Card-Based)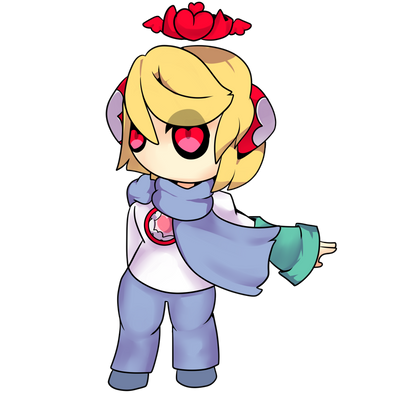 This is a Valentine's day event for my 📕 Suikana species.  You are required to have an account on EvoCrit to participate.
Only Heart Suikana (📕 Suikana ([Suit] Hearts), 📕 Suikana ([Suit] Cups), and 📕 Suikana ([Suit] Roses)) are available to make in this event.
Note that your slot must be listed on the site before you submit your MYO.
You can only get one slot from this event, however, more can be purchased through the EvoCrit Store or by PMing me (aquapyrofan).
How to get a slot:
You must have an EvoCrit account (new accounts are allowed!)
Fill out the below form and reply with it.
You will be given a common slot if you do not take any of the steps listed below.
MYO Slot Claim Form:
TH Username (tag yourself):
EvoCrit Username
Joined Discord?:
Crosspost on DA?:
Crosspost on TH?:
How to get a slot upgrade:
By taking any of the following steps, your slot can be upgraded to a Common-Court slot.
MYO Rules
Follow the traits on the species guide.
If you have any questions, you can ask in the comments.
Submissions must at least be a flatcolored fullbody.
No mature content
Characters may not be based on any intellectual property that you don't hold the rights to (this includes most tarot images!)
How to get your MYO approved:
Once you have your MYO slot and have designed your Suikana, you can take one of the steps below to get the character approved.
Approval Form:
Character Name:
Card Value:
Slot Name:
Gender:
EvoCrit Username:
Image Link (Please don't submit anywhere public):
Traits:
Design Explanation:
Other things you will get:
Each Suikana MYO comes with the following.
Profile on EvoCrit (Example)
Crosspost on TH with pre-done HTML (If requested)
An amount of Suikana currency (Determined based on art)
Suikana now has an ARPG in the Toyhouse world!  You can join and explore with your Suikana.
TH Username (tag yourself): ShinePaw101
EvoCrit Username: ShinePaw101
Joined Discord?: Yep
Crosspost on DA?: Yes
Crosspost on TH?: Yes